A rendering of the Westside Trail along Allene Avenue. Courtesy of Atlanta BeltLine Inc.
By Christina Lee
A bright blue Atlanta streetcar zooms past a brick-fronted building bursting with outdoor cafés. People dine under teal and lime green umbrellas while a man reads beneath the shade of a newly planted row of trees. A cyclist trails a jogger as a couple walks arm-in-arm, just behind a woman on a stroll with her child. The walking trail lined with flowers, the rehabilitated brick building, the streetcar sweeping past the scene, it's all a vision of what southwest Atlanta is becoming.
The area is already home to Civil Rights-era sites and mansions dating from the time when Theodore Roosevelt was president, but Steve Saenz likes to show this artist's rendering of Allene Street in southwest Atlanta to people just getting to know this side of town — proof of renewed interest in the neighborhood. As the founder of Urban Explorers of Atlanta, a membership-only "adventure-driven social club," Saenz has given historic tours around southwest Atlanta since 2014. Folks who sign up have navigated overgrowth so dense, "you needed a machete to get through it." He often leads the way to the red brick building featured in the rendering — its windows blown out but its curved walls miraculously intact. Then he shows what promises to be the "after" snapshot. "Literally their mouths drop open," he says.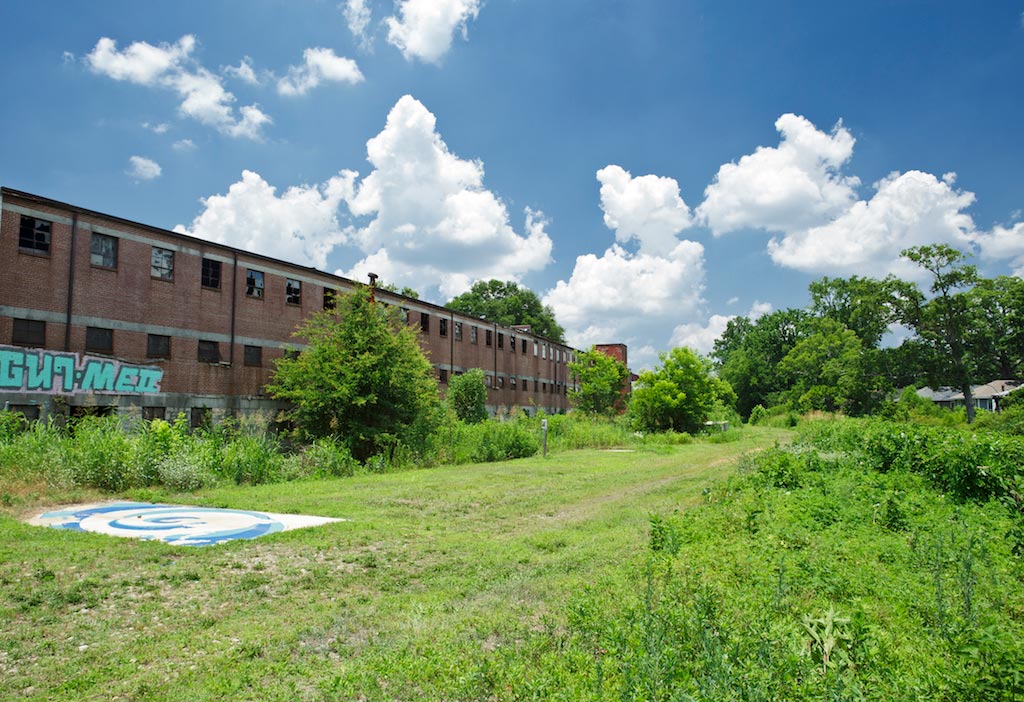 This site is one of several underused industrial buildings located near the future Westside Trail. An Urban Explorers video that Saenz filmed in November, while riding a MARTA train to West End Station, whizzes by these places without a single person in sight. Among those sites, though, are a box factory and a 17-acre property that used to house the State Farmers Market before it moved to Forest Park — part of what Creative Loafing has called "the best next big development opportunity." As the next phase of the Atlanta BeltLine, the soon-to-be-neighboring Westside Trail is turning an old, 22-mile rail loop into a pedestrian, cycling and streetcar trail linking 45 neighborhoods in a city dominated by interstates, highways and sprawl.
It might seem far-fetched to think that the Westside Trail's completion next fall will transform the area, but its construction alone has already sparked a new wave of attention. New restaurants and breweries are on the horizon. Last year West End was voted Atlanta's best neighborhood by Curbed, and the hottest new neighborhood by real estate website Redfin, despite a lack of retail options nearby. But the bigger story is how the Westside Trail will serve Adair Park, West End, Washington Park and Westview.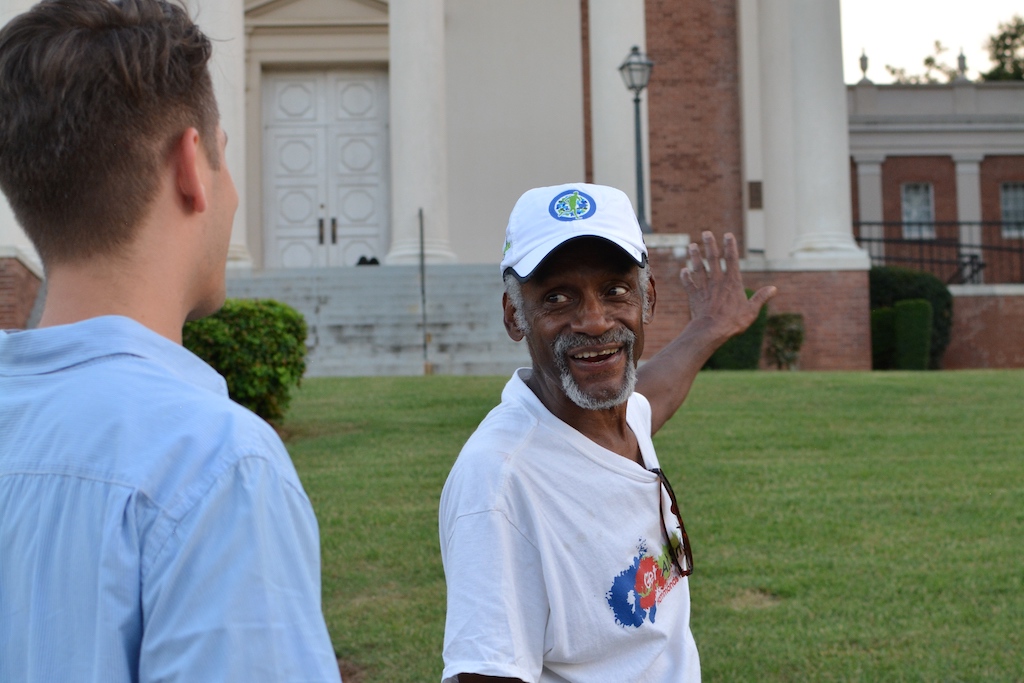 West End's Historic Past
Robert Thompson first moved to West End in 1995 because of its affordable housing. After moving to nearby Grant Park, he returned to the West End in 2008 — this time for good. He is now the best person to ask about the history of West End, as well as what the neighborhood has to offer. I met Thompson at the Hammonds House Museum, where he shows Dr. Otis Thrash Hammonds' personal collection of African-American art and 19th-century antiques. He also gives walking tours dedicated to West End's historic landmarks, public art and urban farms. West End now feels like home for this Brooklyn native. "It reminds me a great deal of Bedford-Stuyvesant — a historic New York neighborhood, predominantly African-American."
Originally a 19th-century railroad outpost, West End became predominantly black in the 1960s because of residents with ties to the neighboring Atlanta University Center — the world's largest consortium of historically black colleges and universities. Cultural landmarks include Hammonds and Shrine of the Black Madonna Cultural Center, which also hosts the ninth congregation of the Pan African Orthodox Christian Church. Off Ralph David Abernathy Boulevard is the funeral home belonging to Willie A. Watkins, who oversaw Coretta Scott King's funeral. Across the street is the Wren's Nest, a Victorian house and museum dedicated to author Joel Chandler Harris, who gave voice to African-American folklore when he put the Brer Rabbit tales to print starting in 1876.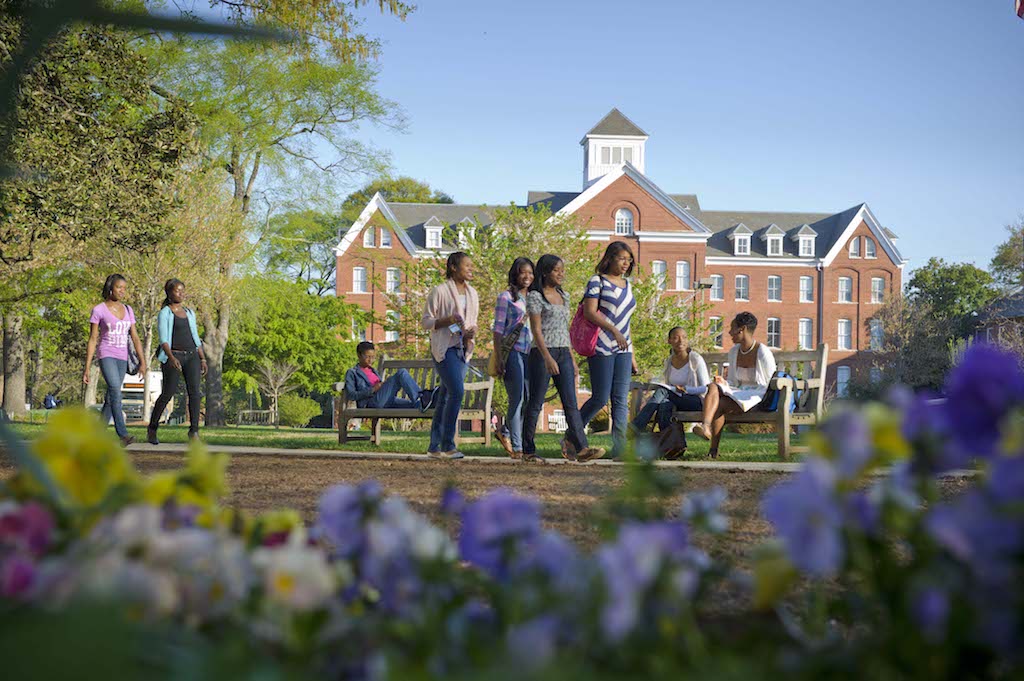 Angel Poventud is an activist who once gave a tour of the BeltLine to the CDC. He bought his Adair Park home in 2011 and, after two years of renovations, moved there in 2013. The Westside Trail will run right behind his backyard. "We're not moving into somewhere that's empty," he says. "We're moving into somewhere that's already a community."
The success of the Westside Trail and the development that comes with it, Thompson says, hinges on whether the ensuing development can honor the area's organic growth as well as the culture that has long existed. And he firmly believes that this, and not gentrification, will happen. "I consider this more of a revitalization," he says. "You can have development without pushing people out. I think West End is an example and we are determined to make it happen."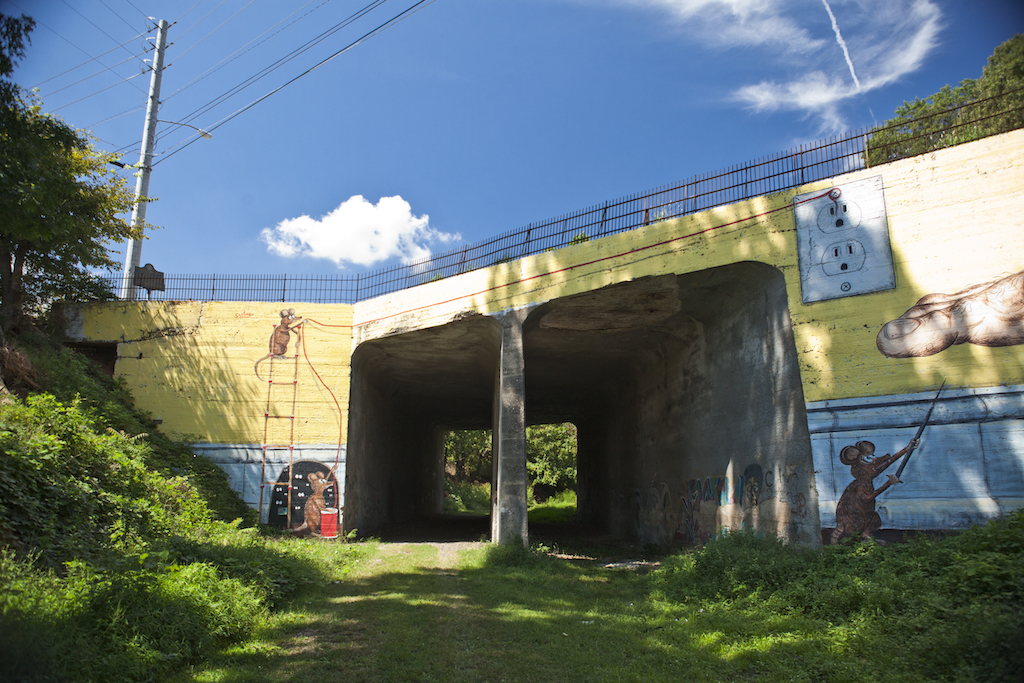 A New Century, A New Atlanta
The BeltLine's first phase was the Eastside Trail, which opened in 2012 and connected five overlooked intown neighborhoods, making them the city's most in-demand places to live. Mixed-use developments like Krog Street Market and Ponce City Market began to spring up, along with upscale apartments overlooking the trail. The BeltLine changed the area's cultural and social life, though depending on who you ask, these changes came with unintended consequences such as a disproportionate amount of affordable housing.
Stephanie Malinauskas, president of the West End Neighborhood Development, hopes that affordable housing will be made available throughout the BeltLine, not just on the Westside Trail. For now, though, she is heartened to see an influx in new homebuyers from the moment the Westside Trail broke ground, meaning property values for existing homeowners — her neighbors — are going up. "They are able to create some generational wealth," she says.
This renewed attention has also inspired Malinauskas to wear a #WestEndBestEnd T-shirt, based on a popular Instagram hashtag, which the neighborhood association sells on its official website. "Everywhere I go, especially when I'm wearing that T-shirt, people ask me about the neighborhood and they probably wish they hadn't because I'm so excited to tell people about how unbelievably awesome this neighborhood is."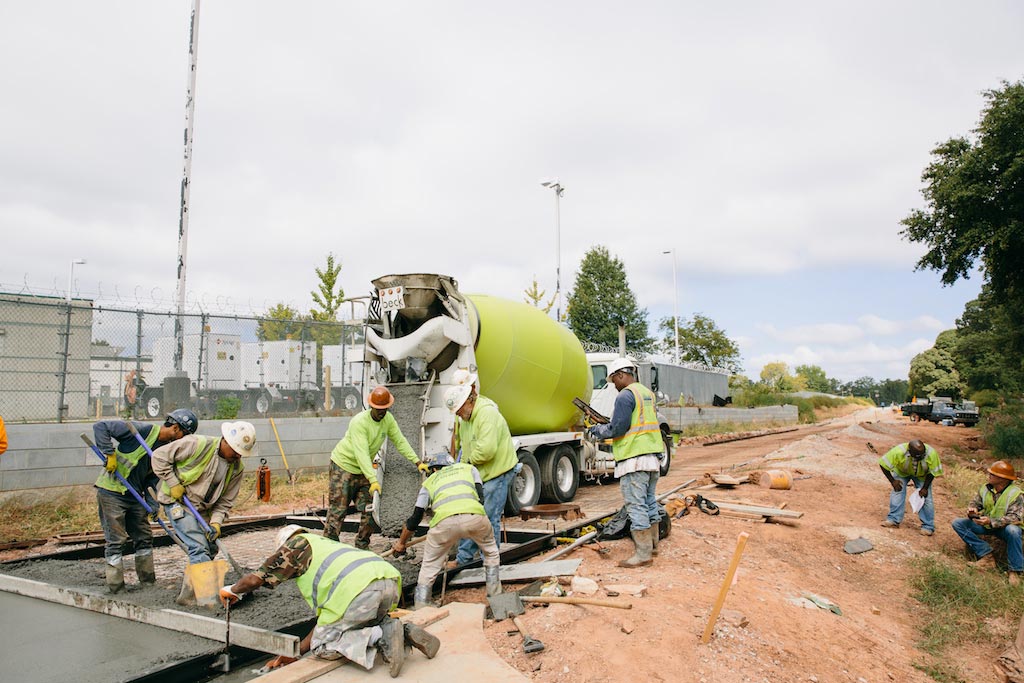 A Bright Future with the BeltLine
In September, Monday Night Brewing announced its plans to revamp a vacant, 22,000-square-foot warehouse into a brewery for barrel-aged sours. This is a tremendous step forward for Monday Night Brewing, which opened to the public in 2013 in West Midtown. It is also a victory for Atlanta's growing craft beer industry overall, since only ales and lagers were readily available just a few years ago.
In its announcement, the company recognized how this facility could change the West End's landscape. It anchors the Lee + White Development, which is adjacent to the Westside Trail at Lee and White streets and nearby the former State Farmers Market. "We obviously want to make sure this new space is economically viable, but we also want to make sure we are building something that enhances and reflects the community that surrounds it," the announcement read.
Monday Night Brewing still has a lot of work to do on their new facility, which it hopes to open in August 2017. Plans are still being drawn up, but the facility will include an urban orchard that produces fruits that can be used to make trendier sours. It may also include a dog patio, if Jonathan Baker, head of marketing and self-proclaimed "Master of Mind Control," gets his way. (For reference, he has a pet boxer/pitbull mix named Eden.) Talks about exactly how Monday Night Brewing will serve the surrounding neighborhoods are, Baker says, an "evolving discussion."
"We plan on working with the neighborhood association fairly closely and relying on them to tell us what they want, what they need, and how we can help," he says. "One thing that we'll be able to do, is provide space for any meetings and gatherings they want to host. We also recognize that variations to beers are not everyone's cup of tea, to mix metaphors, and because of that we want to make sure that we're able to serve lifestyle beers at a really reasonable price out of the same facility."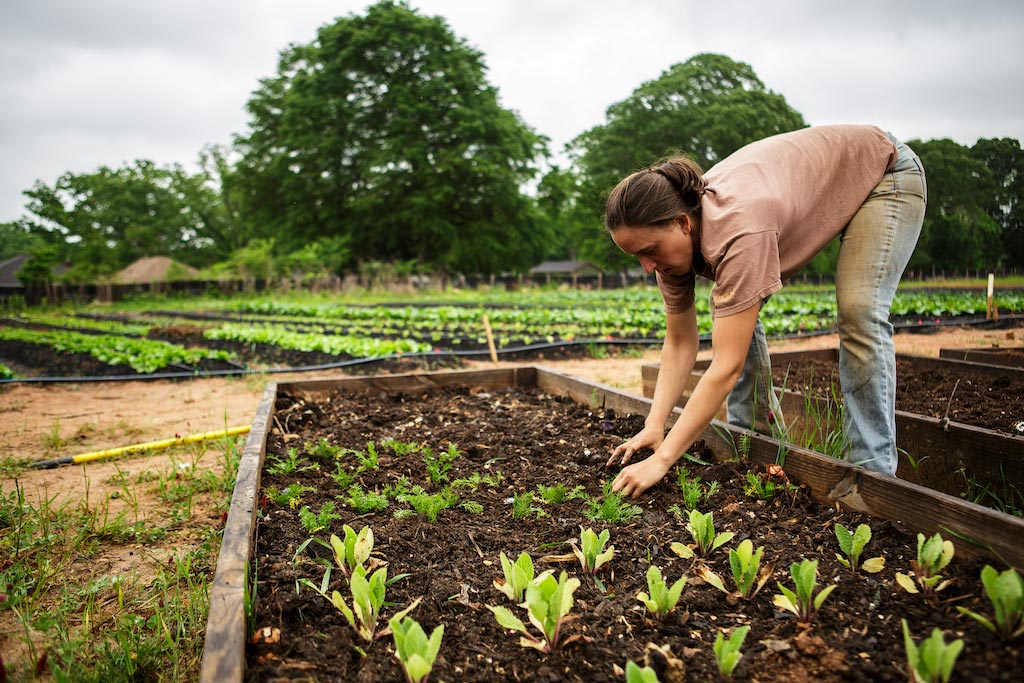 With an influx of new residents, restaurants and breweries, the West End is bound to change. The BeltLine's renderings of the Westside Trail give a sense of what this change might look like: folks with tote bags and briefcases waiting for the next streetcar to stop by. Joggers and cyclists moving past parents and kids walking side by side, taking in a view of an Atlanta they can't see from I-75. In short, the community will represent everyone.
The story of the West End is inextricably linked to the railroads that run through the heart of the community. For generations they brought commerce, and fueled a vibrant community with a rich cultural life. Now these same railroad tracks are being repurposed for the creation of the BeltLine's Westside Trail — proving that untapped potential can be found even in Atlanta's most historic neighborhoods.
Christina Lee is an arts, music and culture journalist who has written for The Guardian, Rolling Stone and Red Bull Music Academy. In 2014, she, Rodney Carmichael and Gavin Godfrey won an Atlanta Press Club Award for their Creative Loafing cover story "Straight Outta Stankonia."