Photo courtesy of Ben Chun.
By Beca Grimm
In the city of Atlanta, there lies a little house. It's exquisitely designed, with a blend of rustic cedar shiplap and modern interior design. The countertops are sleek and the appliances brand new. There's a lofted bedroom with storage cabinets built into the stairs, and nestled underneath the wide living room window is a window seat perfect for curling up with a good book. It's a house that anyone would dream of, with a twist: it all fits into just 400 square feet.
It's a tiny house — conventionally defined as a home between 400 and 1,000 square feet — and it just might solve some of Atlanta's intown housing challenges.
An affordable oasis of arts and culture in the Southeast, it makes sense flocks of people are relocating to Atlanta. "We expect the population of Atlanta to double between now and 2050," District 2 councilperson and mayoral candidate Kwanza Hall says.
Already, that "affordable" part of our city is being challenged. In 2014, the average price of a home hovered around $200,000 — and it is rapidly ramping up. Combine that with an average household income of $288,000 for Atlanta's top earners, and intown living is quickly becoming less financially accessible.
The antidote could be Atlanta's growing tiny house movement.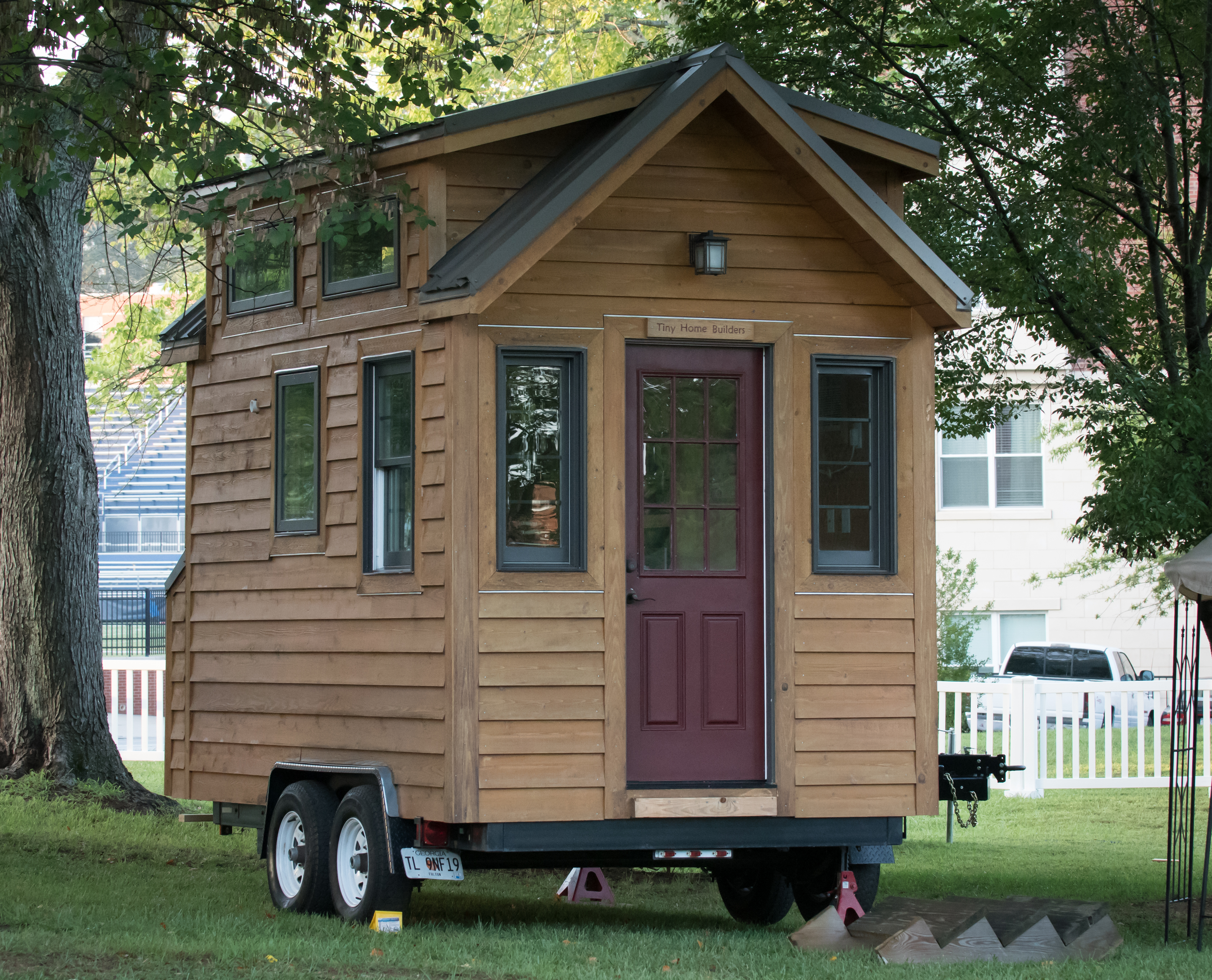 It's a Small World
"We have gotten really good at building large, single-family homes and luxury apartments, and the cost of living has gone up dramatically over the last several years," Hall says. "I think adding really high-quality — but small — units is an important part of what we can do to address our affordable housing issues."
With scores of tiny home shows — "Tiny House Nation," "Tiny House, Big Living" and "Tiny House Hunters," to name a few — popping up since 2014, many could mistakenly write this minimalistic lifestyle off as a passing trend. American culture exalts the grandiose, bigger-is-better lifestyle. Living large, however, is not sustainable as cities' populations swell. In such a scenario, people are forced out to more suburban areas.
"If we can really plan and be strategic on how to use small spaces strategically throughout Atlanta, then we'll be able to really accommodate the 1.2 million people that are planning on moving into the city of Atlanta," says Will Johnston, founder and executive director of nonprofit Tiny House Atlanta.
Tiny House Atlanta isn't the only local entity popularizing this movement. Cloudland, another organization, is also developing a series of tiny houses for Atlanta artists to live in and use as studios.
The uptick in reality television shows and the rapid development of organizations like Tiny Houses Atlanta and Cloudland suggest the movement is poised to overtake American culture at large. However, many stigmas toward tiny-house living remain. American culture champions the acquisition of "stuff," "living large" and so on. After all, one of the most popular complaints on "Tiny House Hunters" is a lack of storage space for all that extra stuff.
"Just because you make over $400,000 a year doesn't mean you need to take a $600,000 loan for a house," Johnston says. "We push people in their income class to live in certain areas of certain calibers."
Atlantan and tiny-house dweller Cassie Sager says the financial aspect was a huge draw for her. "I liked the ability to save money and downsize," she continues. "The idea of not having a lot of material possessions and more money to travel with financial security is very attractive."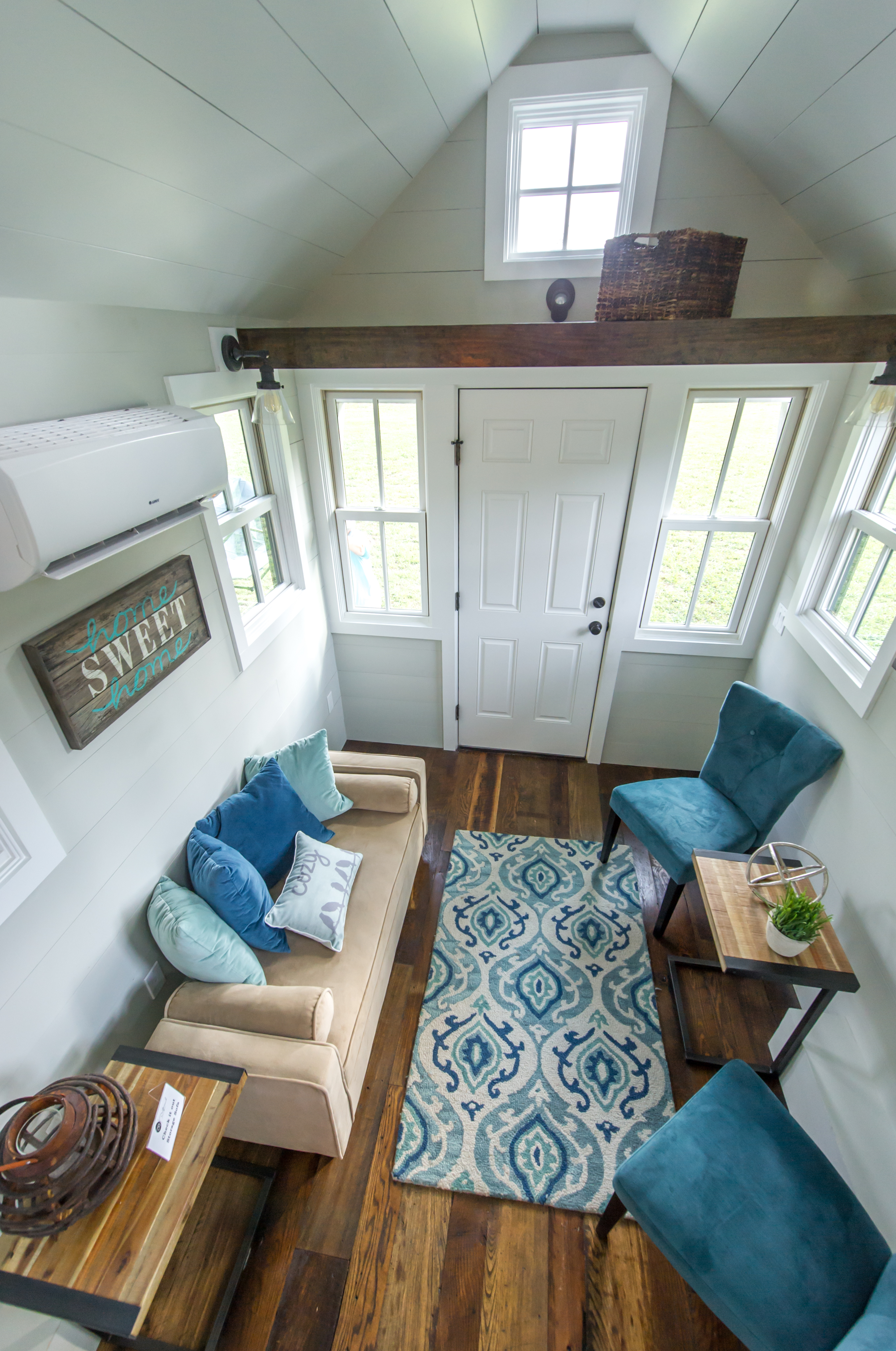 Still, some people confuse tiny houses with prefab trailer homes and all the negative connotations that come with them. "Really, the biggest difference is the quality," says Kim Bucciero, of Tiny Houses Atlanta. "The tiny houses that we work with and that we see, they're really high quality, high craftsmanship. It's just like a normal home — it just happens to be smaller. It's not the same as a manufactured mobile home, and it's not the same as an RV. You stand inside of a tiny house and you stand inside an RV, and an RV feels like an RV. A tiny house feels like a home, just smaller."
Jen Soong of Cloudland says it's a fear of the unknown for many; the stigma should melt away as soon as tiny homes become a common sight in Atlanta. "People just haven't seen a lot of different tiny-house communities," Soong says. "Unless they've really traveled, it's just something they're not familiar with, so I think that they might associate it more the camping, mobile lifestyle — something where you're taking the Airstream on the road or something."
Additionally, tiny houses haven't always meant great things in the South. "I think some in the civil rights community hear the term 'tiny house' and remember shotgun houses and the era of segregation and Jim Crow, and they feel a strong resistance to going backwards in that way," Hall says.
Soong adds that the social climate is changing, though, and may soon be right for tiny houses to really take off. "I think a lot of people are kind of bored of decluttering and they've moved on to the whole Marie Kondo, own less and only keep things that spark joy idea," she says, referencing Kondo's wildly popular 2014 book, The Life-Changing Magic of Tidying Up: The Japanese Art of Decluttering and Organizing, which praised a minimalistic lifestyle. "I think that's one way people are starting to get interested. For tiny houses I think part of the appeal is that they're affordable, and you don't need to be bogged down with a huge mortgage and a bigger property where your bills are probably higher. It's really a great alternative way of thinking about what your lifestyle can look like."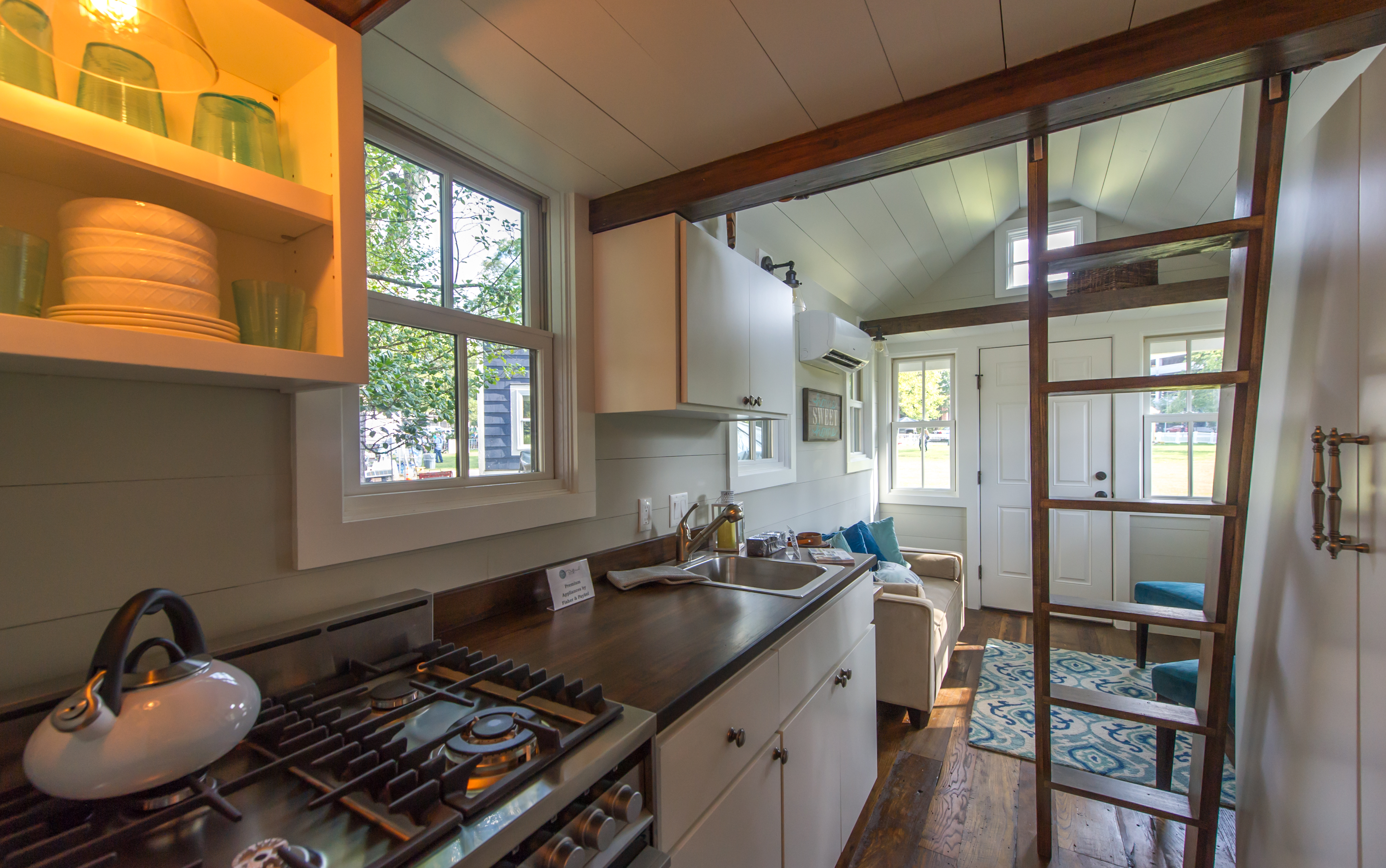 An Evolving Idea of Home
In a large- or even moderate-sized house, it can be easy to camp out away from civilization. But in a city as lively, cultured and diverse as Atlanta, such a practice really serves no one.
"People are starting to see the value in that experiential life and that community aspect," Bucciero says. Many of the people in the tiny-house community use the phrase "experiential life" a lot. In a sense, it means people working from coffee shops instead of stuffy home offices, meeting friends in a restaurant or art gallery instead of a cramped kitchen, heading to a park to read instead of staying in bed. The tight parameters of a tiny house ironically inspires its dwellers to open up their lives and everyday bubbles.
Condominiums and apartments are one considerable solution to Atlanta's shrinking residential space. They're obviously smaller than average, non-tiny houses. However, part of tiny houses' appeal isn't just in the small square footage. Tiny-house communities ideally exist in clusters, inspiring denizens to forge relationships with their neighbors and develop microcultures in which they can coexist in harmony. In tiny-house communities, there's no opportunity for isolation, thus further fostering some of the great culture that draws people to Atlanta in the first place.
Stacking these tiny houses in close quarters, too, harkens back to neighborhoods of yore — a departure folks may welcome in an era where never talking to your neighbors is fairly normalized.
"If there was a community of smaller houses, the ability to really get back to that kind of 1950s neighborhood idea where you know your neighbor because you're in close quarters, you have the intention of living with the neighbors and living out in the community, being more involved in the community," Bucciero adds. "I think that's a huge draw."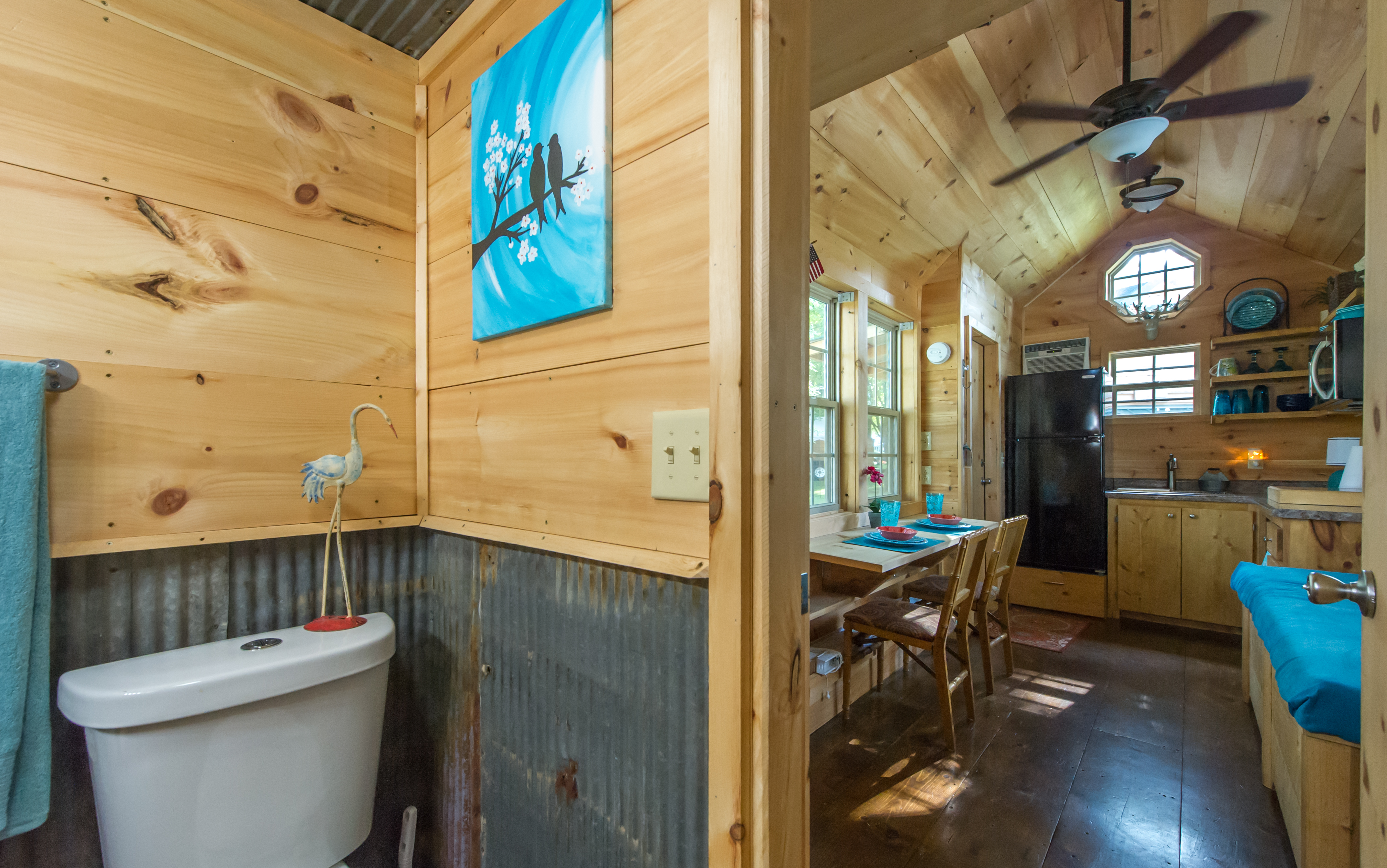 Serenbe is doubling-down on this idea of community by rolling out a series of tiny houses for artists in their Art Farm — part of a residency program. There, artists can work on their craft and experience tiny living first-hand, turning them into evangelists for tightknit, hugely creative communities.
Amanda Archambault of residential design company Archambault Interiors says designing and decorating a smaller space should be exciting to Atlantans. That's part of why she launched Pocket Living, a tiny home living series. An assignment during design school first sparked her love for small dwellings. Tasked to design for a small space, she says she "spent hours and hours watching videos of apartments in New York that were 200-square-feet."
From there, she took on the task of designing a tiny home for her brother, his wife and their baby. "They built it and they've been living in it for almost a year," she says. "I just love small spaces in general, and I just thoroughly enjoy the challenge." Archambault believes people can still gorgeously appoint their homes, no matter how small. Hence the design inspo of the television series "Tiny Luxury."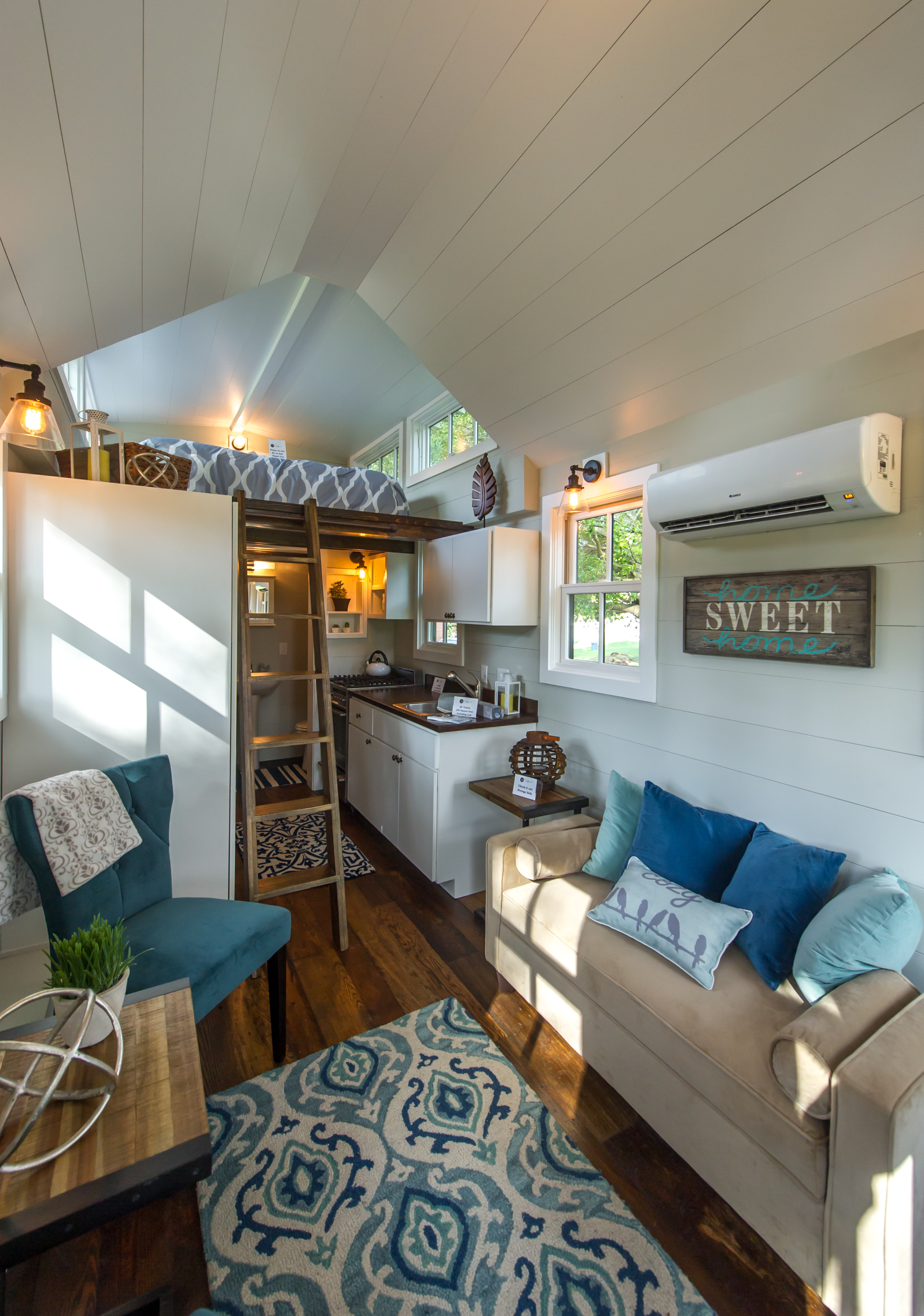 Thinking Small Means Thinking Big
Even if Tiny House Atlanta, Cloudland and other tiny home supporters could convince the City of Atlanta to downsize their dwellings, some obstacles still remain. There are a lot of hoops to jump through to make sure a small house is legal in both Fulton and DeKalb counties.
"There are some issues in terms of zoning and legality," Bucciero says. "If you are talking about wheels, it becomes a lot more complicated and a lot more difficult. In general in Georgia, most of the ordinances would consider tiny houses on wheels to be an RV — the recreational vehicle." Obviously, such parameters would push the tiny house movement back into the stigmatized territory from which it was hoping to escape.
"Tiny houses don't fall under normal building and zoning codes," Bucciero adds. "They would only be allowed, generally, in places where RVs are allowed. In a lot of municipalities in Georgia, you can't live in an RV fulltime. It can only be recreational, or there may be a limit of six months out of the year or even 30 days consecutively. Each city and county has their own rules about that, but in general, it's very, very difficult, except for more rural areas and a couple places here and there. It's very difficult to live in a tiny house on wheels anywhere other than an RV park." She notes some pre-existing tiny houses in historic neighborhoods like Cabbagetown are grandfathered in, making them legal, since they were built before these zoning laws existed.
Bucciero also says Decatur may be the most tiny house-friendly city in the metro Atlanta area. "They don't have a square footage minimum," she says. "They changed their ordinance in August of 2015, I believe, and they removed their square footage minimum."
But some city officials are aware of the challenges these zoning laws present, and how they may throw a wrench in the forward progression and accessibility so direly needed in the City of Atlanta.
"There are zoning challenges as well as building code challenges," Hall says. "Some of Atlanta's zoned residential areas have square footage minimums that would prevent them from being built at all. In other situations, it may be appropriate to build a couple tiny houses on a large lot in a single-family neighborhood. We are undergoing a full update of our zoning ordinance and I think there is interest in being more open to accessory dwelling units and dwelling unit equivalencies."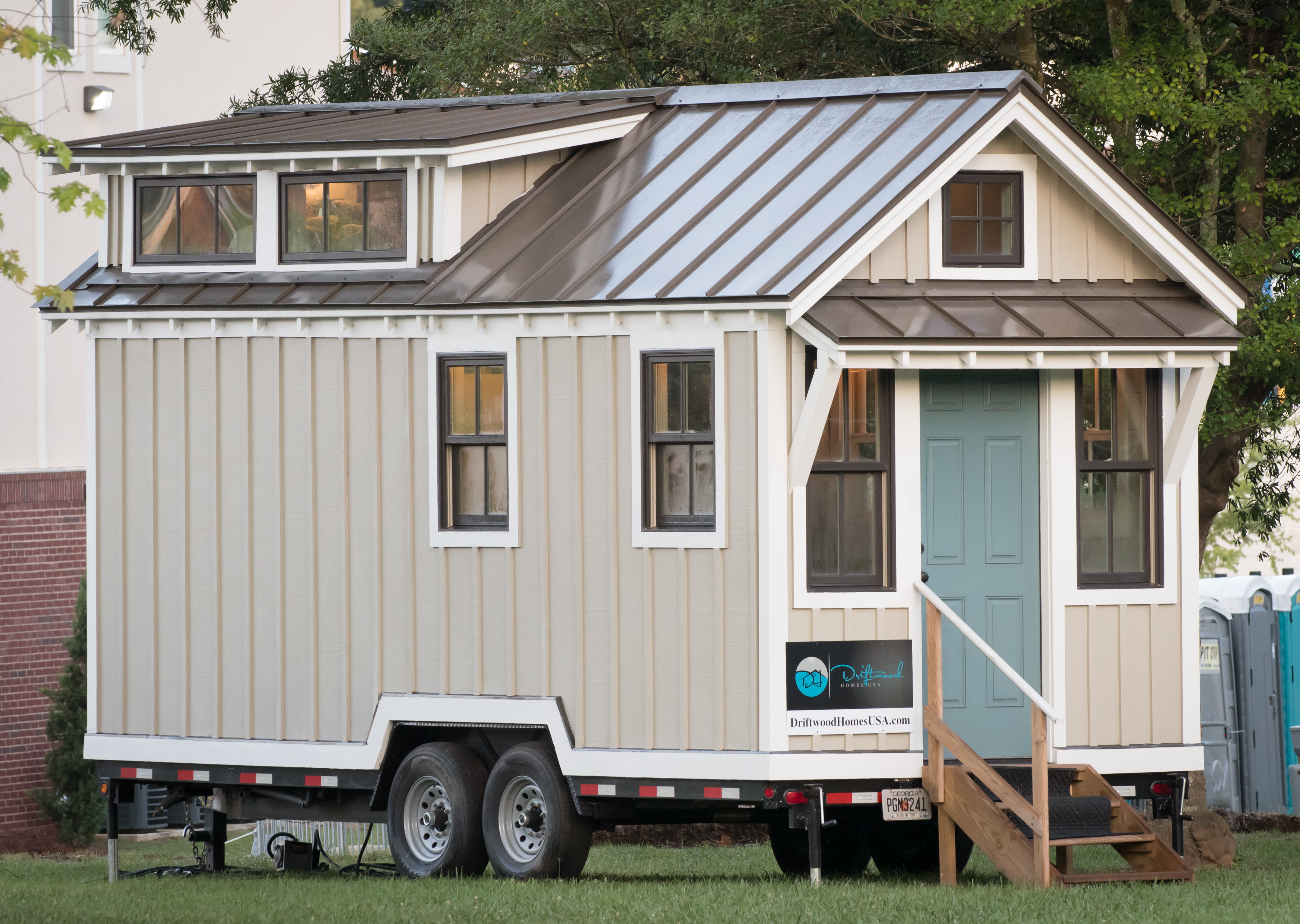 Tiny Houses, Big Dreams
Part of what makes Atlanta unique is our diversity. But if we are to truly welcome all those interested in living in this Southern city of promise, we as a city need to work to better accommodate everyone. The first step for this kind of progress may be fostering these tiny-house communities and focusing on living more simply and getting to know our neighbors. After all, what's the point of residing in one of the most exciting, cultured cities in the nation if we're isolated from our fellow Atlantans?

Beca Grimm is an Atlanta-based culture writer. She has bylines at publications like Rolling Stone, GQ, NYLON, and more. You can follow her on Twitter here.