The HowStuffWorks team gathered in their Ponce City Market office. Photo courtesy of HowStuffWorks.
By Curt Holman
You're never alone with a podcast.
Whether you're doing chores, working out or running errands — a favorite podcast provides companionship through your headphones. Podcasters can serve as performers, pundits or pals, interviewing intriguing guests, investigating unsolved mysteries or simply engaging in funny, free-form conversation. From American politics to herb gardening, no topic is too big and no niche is too small to be served by a podcast.
As the medium has grown, Atlanta has gained a reputation as a center of podcast production. In February 2017, HotPodNews called the Georgia capital "the next big podcast hub." The local podcasting community is expanding quickly, and it includes an undisputed giant of this young medium.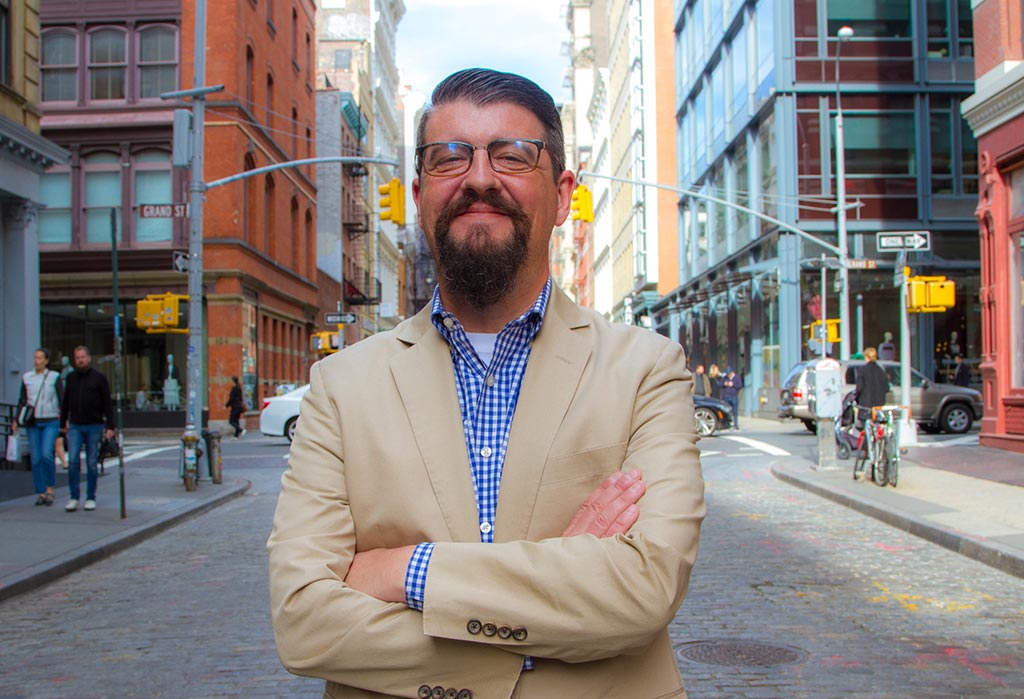 Top of the Charts
Founded in 1998 as an educational website, HowStuffWorks launched a family of podcasts to support its blog entries beginning in the early 2000s. Shows like "Tech Stuff," "Stuff Your Mom Never Told You" and the long-running flagship "Stuff You Should Know" built audiences by using casual conversation to make complex topics accessible. The company has increasingly added video to its output as well.
HowStuffWorks expanded to the newly opened Ponce City Market in 2015. Approach the offices down a fourth-floor corridor and from a distance you can see the lobby's six large screens all playing different HowStuffWorks shows.
For audio alone, "we have 30 million downloads a month," says Jason Hoch, chief content officer. "We have over 6,000 episodes of content in our library, with over 3,000 hours of content. By the end of summer, we'll have one billion downloads since 2012."
Part of the podcasts' popularity is that they're made to stay relevant, so older "Stuff You Should Know" episodes on subjects like Kickstarter, panic attacks or the Enlightenment still sound fresh. "All we do is create evergreen content, or 'topically evergreen' content," says Hoch. "Binge-listening is a real thing. Fifty percent of our downloads are from our back catalog. We're taking off like Netflix is on the TV side." New technology even allows the company to put new ads into older episodes, helping to monetize the back catalog.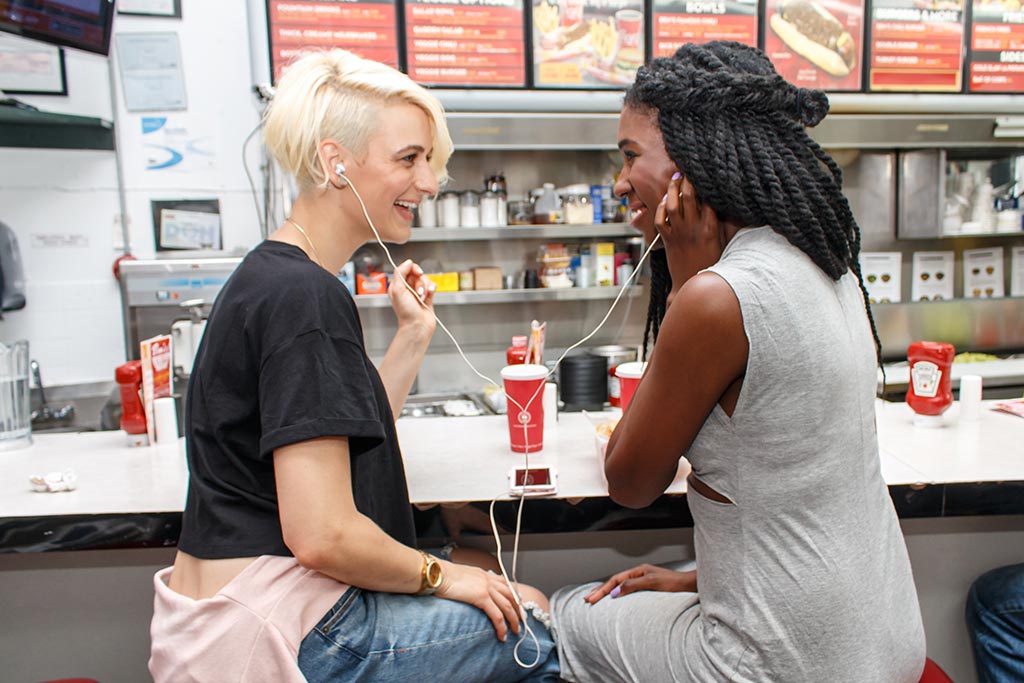 How Stuff Works, Works
With an open floor plan, the HowStuffWorks offices house 35 employees with a capacity for twice that, and includes features like a conference table shaped like its signature question mark logo. But the workspace can also double as a shooting location: "It allows for a 360-degree backdrop for video," says Hoch.
Hoch describes the office as about 25 percent studio space, with several audio recording studios, a "set room" for video interviews and Facebook live events as well as a green screen room for videos with computer-generated backdrops. The home audio studio for "Stuff You Should Know" demonstrates its loyal listenership with copious fan art on the soundproofed walls, including images of hosts Josh Clark and Chuck Bryant Photoshopped into such movie posters as "Back to the Future" and "Step Brothers."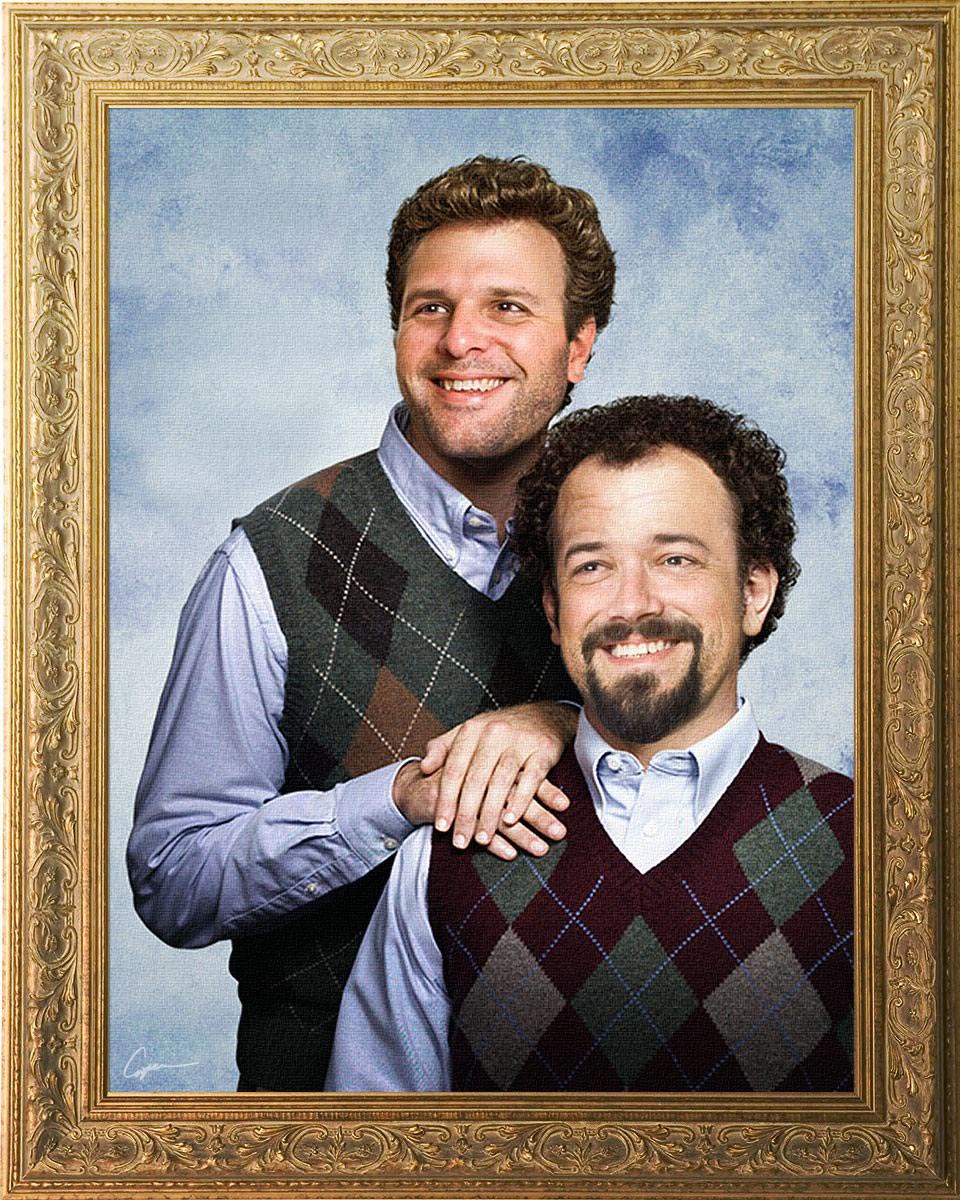 While the company's podcasts are made for an international audience, they take advantage of Atlanta's resources. "Food Stuff," launched in February of 2017, sometimes records remotely at local companies. "They're getting out in metro Atlanta, to places that make yogurt, to a gin refinery and a marshmallow factory," says Hoch. "We're breaking down this huge world of food."
Hoch finds that Atlanta provides How Stuff Works with an ample talent pool. "We've heard of talent shortages and a lack of producers and editors in places like New York," he says. "But our backyard is full of a mix of people who can produce or present podcasts."
He attributes this partly due to the presence of institutions like Georgia Tech, which train people with the technical know-how needed to create shows. "We see this group of young folks who grew up with podcasting and they want to tinker and play with it," he adds. "It's also the fact that the music and film industries are here, attracting the right kind of people who have produced an album or made a documentary film. No one grew up as a podcaster, but it uses the same tools as a writer, a journalist or a presenter."
Many of the company's veteran podcasters began wearing different hats: Jonathan Strickland began as a writer for the website and jumped at the chance to host "Tech Stuff" when the show began in the early 2010s. "It's been interesting to see people transition from writer/editors to hosts — to see people do podcasts first as an extension of their job, and then as their primary job," says Strickland. "For a lot of them, performing was not their first background. I had the benefit of being in Atlanta theater, so it wasn't that difficult for me."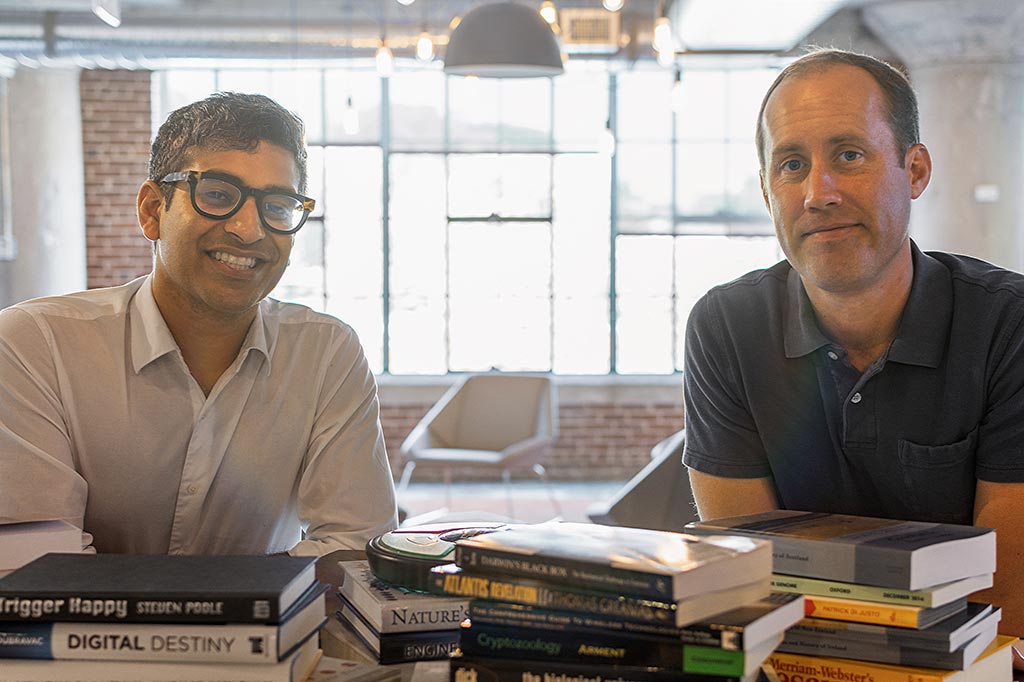 A New Generation of Pod People
For HowStuffWorks' newest show, the company brought on Will Pearson and Mangesh "Mango" Hattikudur, founders of the magazine and media company Mental Floss. Launched in June 2017, Hattikudur and Pearson's "Part-Time Genius" playfully investigates thoughtful topics such as "How Clean Should We Be?" or "Will We Ever Live Without Sleep?"
Hattikudur is moving from Brooklyn to join the company in Atlanta. "I like that people in Atlanta are ambitious, but also know how to balance that with family. I think Atlanta certainly does that better than New York. And the fact that we're on the BeltLine and can step out for some air whenever we want is a really lovely feature. Also, the HowStuffWorks office is right above Botiwalla, and since my family is from Bombay, I tend to crave some of their street food that you don't always get in other cities."
Never having been a podcaster, Hattikudur also felt that being on-site would help him master his new craft. "I'm so green at podcasting, and I really want to learn from my colleagues, that it made more sense for me to be here," he says. "But generally, I think people should work from where they feel most creative and inspired, and as long as you can hit deadlines and communicate well enough with your team, it shouldn't be an issue."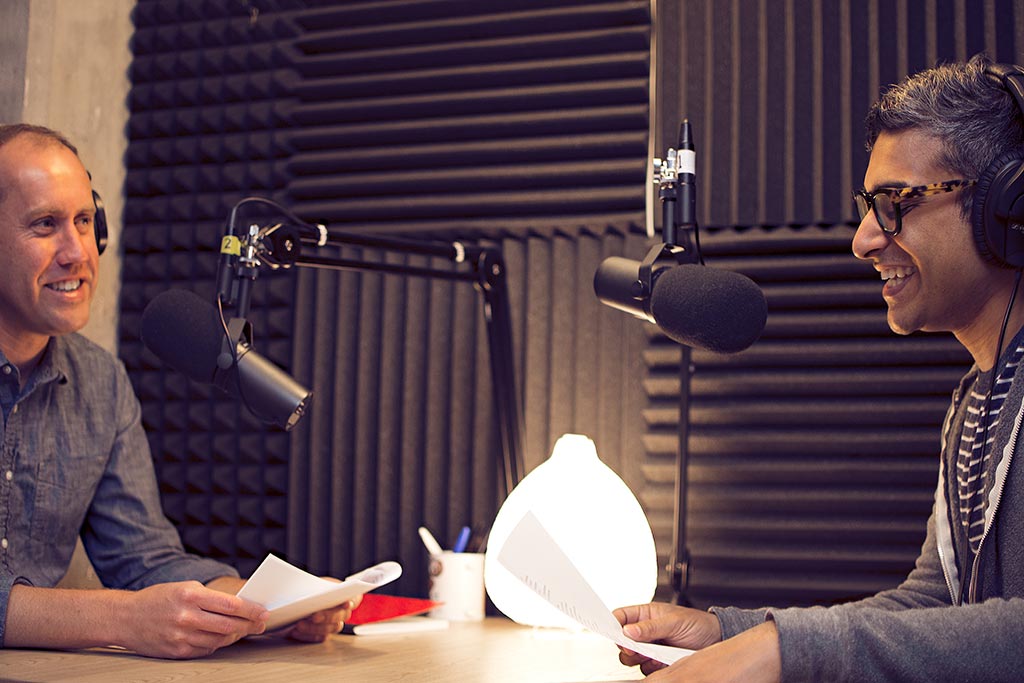 Digital Discoveries
Despite HowStuffWorks' sheer quantity of shows — "Stuff You Should Know" will drop its 1000th episode later this year — the company represents only a fraction of Atlanta's podcasts. Atlanta's journalism outlets have also been making their mark on the new medium. Turner Broadcasting has created a new division, the Turner Podcasting Network.
The Atlanta Journal Constitution's show "Breakdown" takes deep dives into stories involving local crime and punishment, and follows a boom in true crime podcasts due to the success of "Serial" from This American Life. Payne Lindsey's self-produced "Up and Vanished" followed a model similar to "Serial's" first season in reopening the cold case of a 2005 disappearance in Ocilla, Ga.
Podcasts aren't limited to familiar radio formats. Atlanta's Listen Up Audiobooks launched a podcast division, Zero Mile Media, beginning with "Tribulation," a serialized paraormal mystery that introduces a young couple hearing an ominous signal on an AM radio frequency. "'Tribulation' is a series that's on its first season, which will be between 10 and 12 episodes," says executive producer Chris Fogg. "We have other podcast ideas in the pipeline being produced as we speak, and we intend to launch about six more this year."
Local podcasts also proliferate in Atlanta because, over the past decade, they've been recognized as one more promotional tool for companies, whether small entrepreneurs or large corporations.
"I started my first podcast, 'U.S. Immigration Podcast,' in April 2014 as a marketing mechanism for a company I co-founded," said legal podcaster Mark Deal on the Dec. 21 episode of the PodtoPod podcast. "It was really an engine to showcase the clients we were working with, because if they got work, we got work."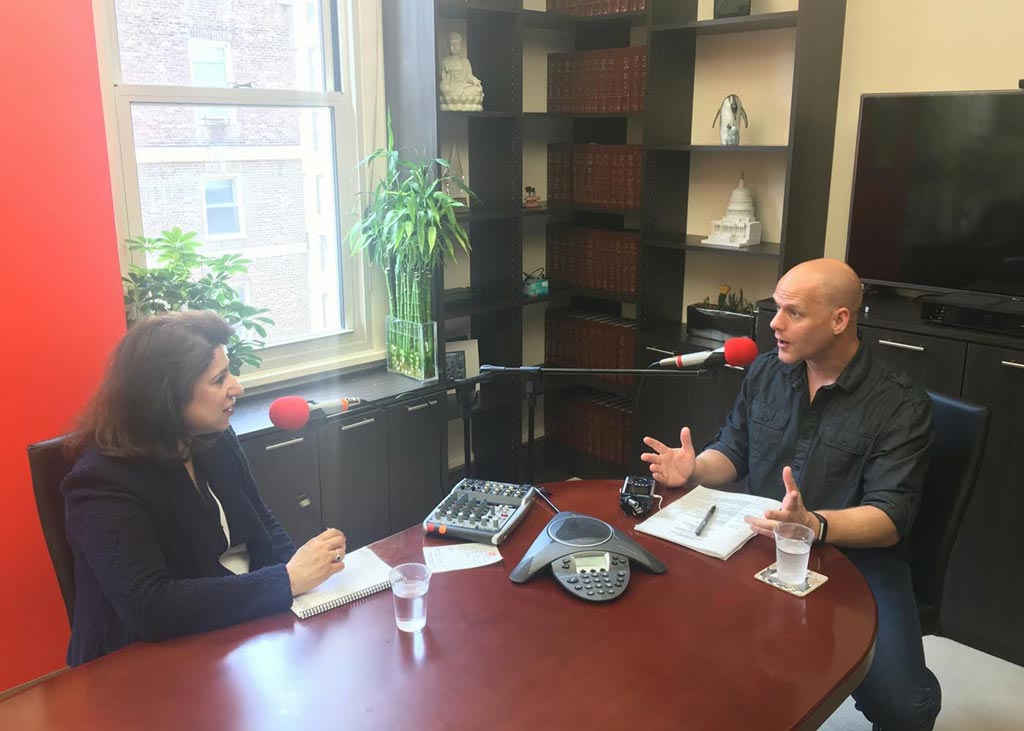 A Community of Casters
In 2016, Deal's success with the form lead him led to found Podcast Atlanta, a group of established and aspiring podcasters that holds regular meet-ups. Some gatherings address such specific topics as "How To Make Your Podcast Amazing." Others serve as casual mixers, like a June meet-up at Meehan's at Atlantic Station. Over beer and tacos, a couple dozen podcasters chatted about such issues as how to promote a show, find sponsorships or know how many episodes to bank before launching.
"We are now at 385 members and are pacing to break 500 by the end of the year. Not all are active podcasters. Many are looking to start their own shows," says Deal. "I'm guessing we have 500 to 1500 active podcasts in our area with about 2.25 million Atlantans listening to podcasts."
Deal points out the diversity of the group and the greater Atlanta podcasting scene in general. "Browsing around the country you can see that most cities are known for journalism, comedy or businesses development podcasts. The cross-section of our group covers that and much more with science, history, fictional stories and, of course, podcasts on our local sports and social scenes."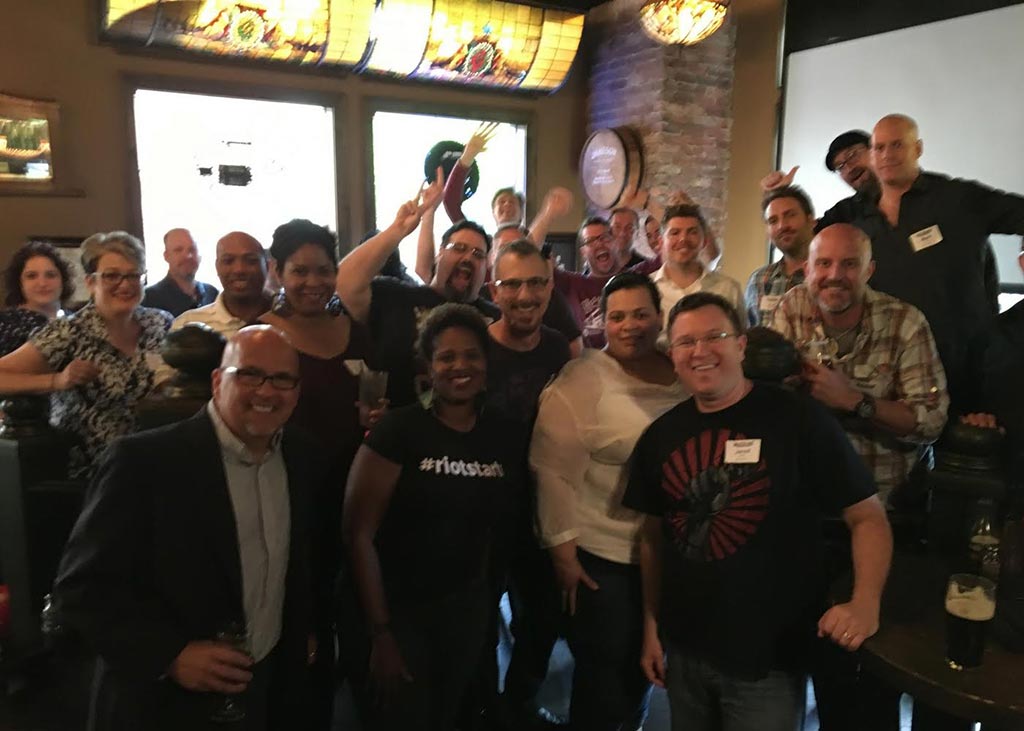 The ability of one individual to create a podcast with relatively little investment makes the medium personal, idiosyncratic and democratic. It can also leave independent podcasters feeling isolated, but a group like Podcast Atlanta allows them to share ideas and a feeling of solidarity.
"I think a lot of people when they, say, podcast out of their basement and run into a problem, they feel like it's insurmountable and they're the only person who's ever had this challenge," Deal said on PodtoPod. "And it turns out that a lot of challenges we go through as podcasters are really pretty common, and some of the solutions are pretty simple. Going to in-person events and talking to people about what your challenges are can reveal that you're not alone and that some problems can have an easy fix."
Deal has ambitions for his group's members and his hometown. "My number one goal with Podcast Atlanta is to give locals the tools and resources to make the very best podcasts they can," he says. "I have a strong desire for Atlanta to be known as a podcasting city that rivals New York and Los Angeles."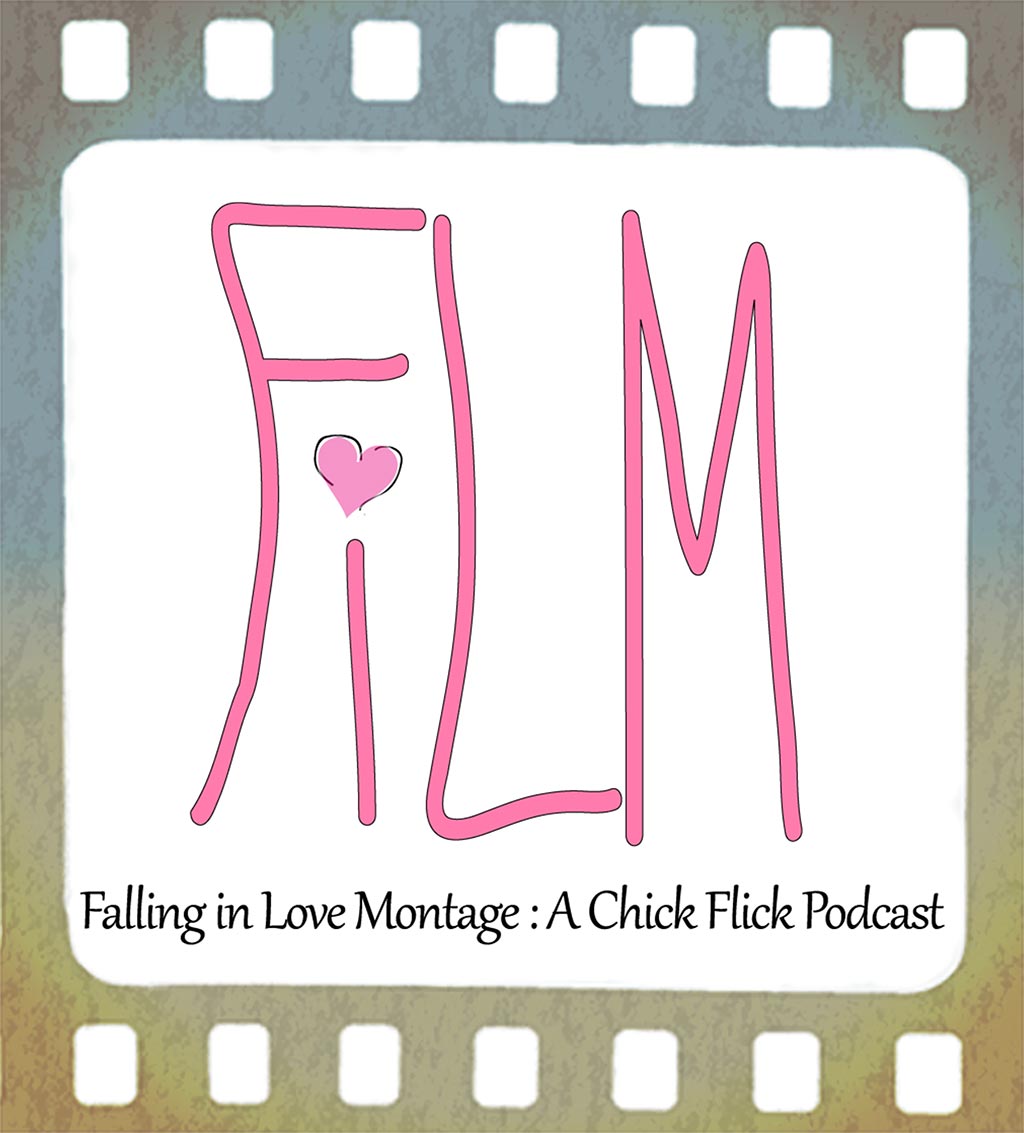 To Listeners, With Love
Podcasting's popularity has slowly made the form more lucrative. "Adweek" recently reported that "Podcast ad revenue has grown by 85 percent since last year and is on track to reach more than $220 million in 2017."
But for most podcasters it's a labor of love — literally so, in the case of the show "Falling in Love Montage," or "FILM." On every installment of the biweekly show, sisters Helen Herbst LaStar and Valerie Jane Thoma review a different romantic comedy or so-called "chick flick," like "Jerry Maguire" or "My Best Friend's Wedding."
LaStar says that they originally recorded at each other's houses. "As we get more comfortable with the process, we record remotely over Skype or Google Hangouts," says LaStar, who lives in Marietta. "The preference is to meet in person whenever possible. We don't do too much to try to make the room quiet: just turn off the A/C and ceiling fan and shoot stern looks at the dog." She estimates that they average two and a half hours to record episodes of 80 to 90 minutes. "Valerie and I both take passes editing each episode, and it takes several hours for each of our respective edits."
From listening to "Falling in Love Montage," you believe that the sisters enjoy watching the films and talking about them, but the podcast gives them more of a structure, and well as the chance to share their thoughts and opinions with like-minded audiences.
LaStar even wrote and performed the show's theme song, which turns lines from famous rom-coms into lyrics. "It was the first thing I ever recorded and edited myself. And then I decided I was qualified to be a podcaster, I guess," says LaStar.
You could say that podcasting had her at "Hello."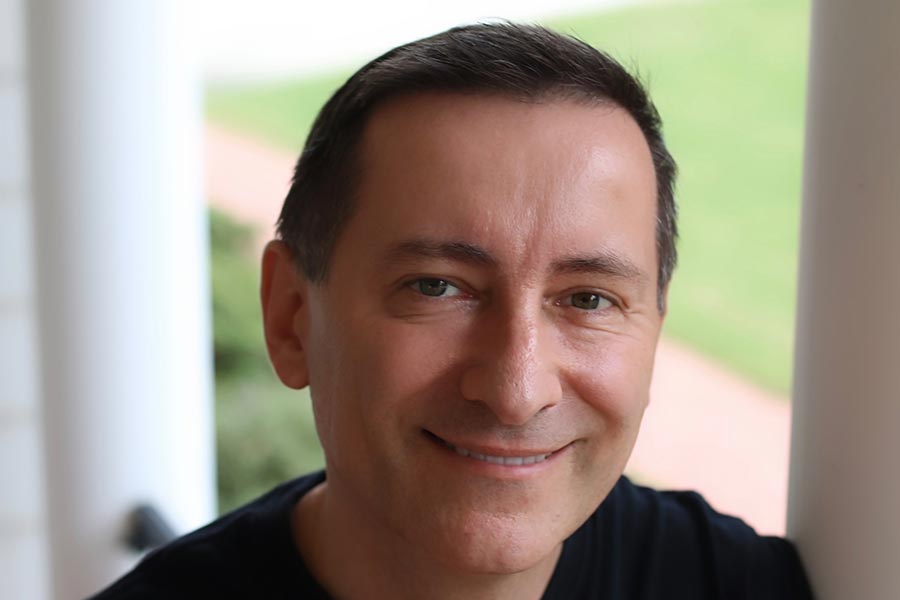 Telling Atlanta's Stories
One Podcast Atlanta member uses his show to form connections in his hometown. With "Marietta Stories," nuclear engineer Bill Nowicki combined his love of podcasting with his love of Marietta and launched a weekly interview show in July 2016. "I wanted to help tell the stories of the people that make Marietta great," he says. "I continue to build a video business and podcasting has helped me meet people and perhaps serve them."
Guests have included Tony-winning actor Shuler Hensley, occupational therapist Claire Harvey, dyslexic entrepreneur Nathan Martin and more. "Everyone has a story," says Nowicki. "It is up to me to do a good job interviewing to bring the story out."
"Marietta Stories" has the slogan, "Building community one interview at a time" — a credo could apply to podcasting itself. Perhaps because podcasts so often reflect the hosts' charm or passions, they can feel particularly personal and form connections with listeners. Podcasts can seem natural at forming little communities, whether at live meet-ups or through pairs of ear buds.
Just like any good book, a great podcast can be both personal and universal, giving the listener a fresh perspective that can be new, historic or even imaginary. Loyal listeners may not care if their favorite shows are made in Marietta, Manchester or the middle of nowhere, but Atlantans can still take pride that their home-grown podcasts connect to millions of people around the world.
Native Atlantan Curt Holman is an award-winning journalist, editor of Living Intown magazine and cohost of The Comics Canon podcast, comicscanon.com