Pictured above, a meal at Anne Quatrano's Star Provisions. Photo by Andrew Thomas Lee.
By John Kessler
So put yourselves in my shoes.
I'm applying for a job I really, really, really want, which is to become the new dining critic for The Atlanta Journal-Constitution. The food editor, my prospective boss, has set up a long day of meetings with every manager up the paper's seemingly endless chain of command. One susses out my knowledge of the great food writer M.F.K. Fisher; another states, acidly, "I never go to foo-foo restaurants." I smile and nod, feeling like my tie is about to strangle me. "Guess I'm more of a foo-foo guy," I say, picking at my collar.
After the last interview I climb into the food editor's car, and we wend our way through Buckhead to one the city's hottest new places. The year is 1997, and the city is still deep in its post-Olympics swagger. The restaurant is loud and open with a big-boned glamour, and I get to experience my first Atlanta valet parking gauntlet. We push through the crowd by the front door — all of them ogling fancy dates and fancier cars — and join a group from the paper for an expensive dinner. The food is quite good, but obvious and not as exciting as the dynamic space. I pick at a just-overcooked chunk of grouper set on an underseasoned bed of succotash and try not to look too excited when the waiter offers another glass of wine.
After dinner, the food editor asks what grade I would give it, invoking the letter grades the paper used at the time. "B+," I think to myself, but I feel like I should show some gratitude to my host and appreciation for the new Atlanta hotness. (Here's where you put yourself in my shoes.)
"Maybe an A-," I say. "It's such a pretty room."
"Really? I thought it was more of a B+," she said, adding, "Pretty only gets you so far."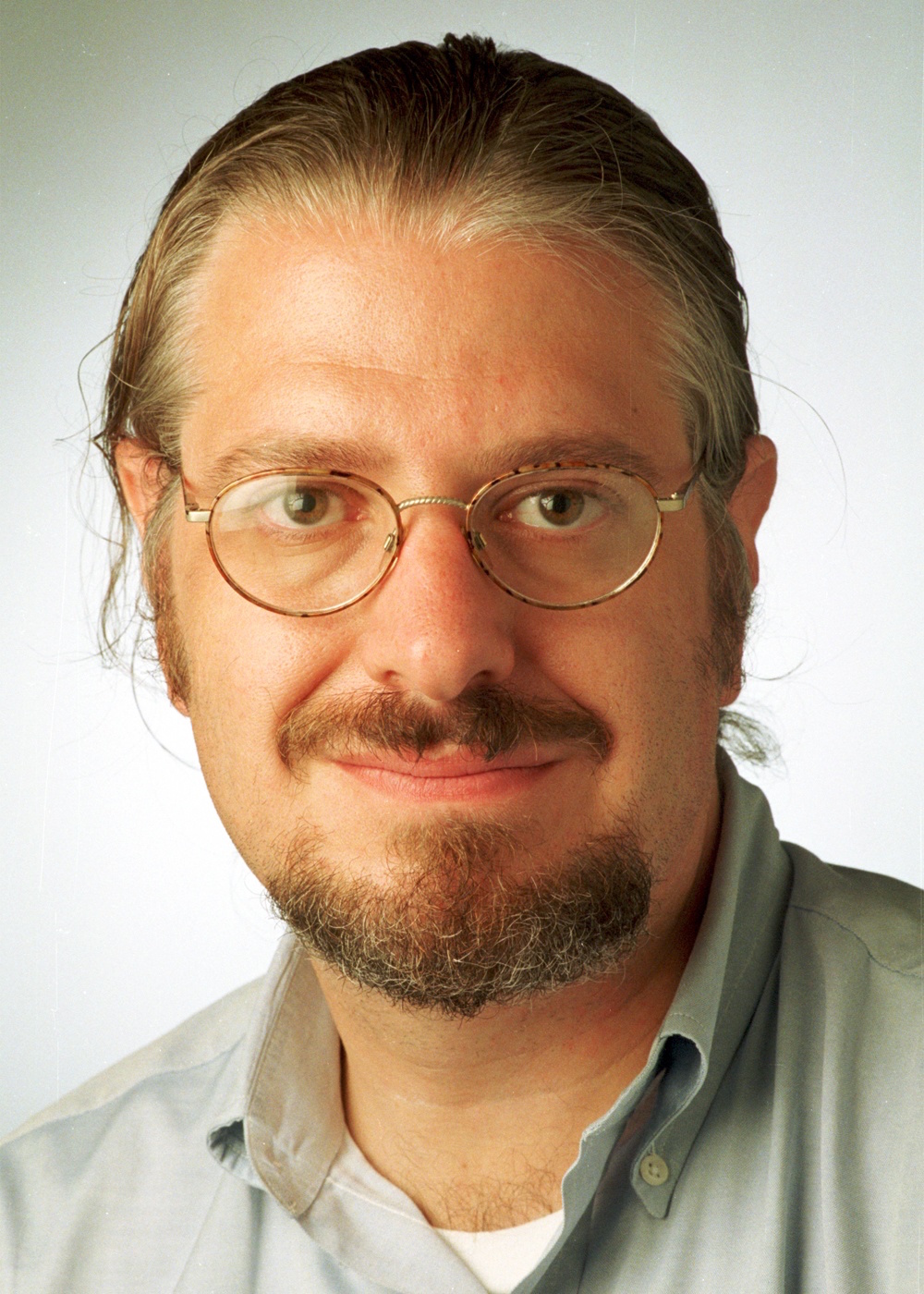 I often considered that conversation several months later, as I was living in Atlanta and making the rounds of one designed-to-the-max dining room after another. Soon enough, words like "glitzy," "cavernous," "bustling" and "brash" had to go on my list of overused adjectives to avoid in reviews. Such was the prevailing and not inaccurate caricature of our city at the time — a place of oversized, neon-blitzed, trendy restaurants in shopping malls.
Some were better than others, and whenever Pano Karatassos' Buckhead Life Restaurant Group (Chops, Buckhead Diner) or Tom Catherall's Here to Serve restaurants (Twist, Shout) dropped mega money on a new opening, it was an event. Bob Amick's Concentrics Restaurants brought the bigness to fantastic, unexplored corners of the city (One Midtown Kitchen, Two Urban Licks). These men were the empire builders.
I dutifully deposited my ratty old Subaru with valets at all their restaurants (who dutifully hid it behind the Land Rovers and Beamers). But I also drove it up and down Buford Highway to explore the city's wealth of terrific Asian and Latin American dining destinations, and into neighborhoods where a few smaller, chef-driven restaurants bucked the bluster. Two of them were laying the groundwork for the dining city Atlanta would become.
Just months after I arrived in 1997, Seeger's opened in a bungalow on West Paces Ferry Road. It was the last modest structure before all the mansions with their massive lawns, which novelist Tom Wolfe described that year in "A Man in Full" as rising "up from the street like big green breasts."
German chef Guenter Seeger had earned his renown at the Dining Room at the Ritz-Carlton Buckhead, single-handedly making a spot for Atlanta on the food jetsetter's map. (Many of the country's food destinations were in luxury hotels at the time.)
Now he was on his own in this small house, serving hyper-seasonal fixed-price menus with the trappings of a Michelin-starred restaurant in France. The fresh produce from local farms like Woodland Gardens and Crystal Organics practically shimmered on the plate. Seeger's cooking was exacting, and I wrote a review calling it a world-class restaurant. Some readers agreed, others complained of small portions and high prices. No matter: Seeger had set a high bar for excellence, and between his kitchen and that of new Ritz-Carlton chef Joël Antunes, Atlanta had become a place where ambitious chefs could come to train and, with any luck, start their own restaurants.
Nearby was Bacchanalia, which had opened in 1993 soon after its owners, Anne Quatrano and Clifford Harrison, moved to Georgia to take over a family farm. It occupied a poky little house at the edge of a Buckhead commercial strip, and at first it looked like just another modest cafe. But this one, with its four-course menu, seemed different.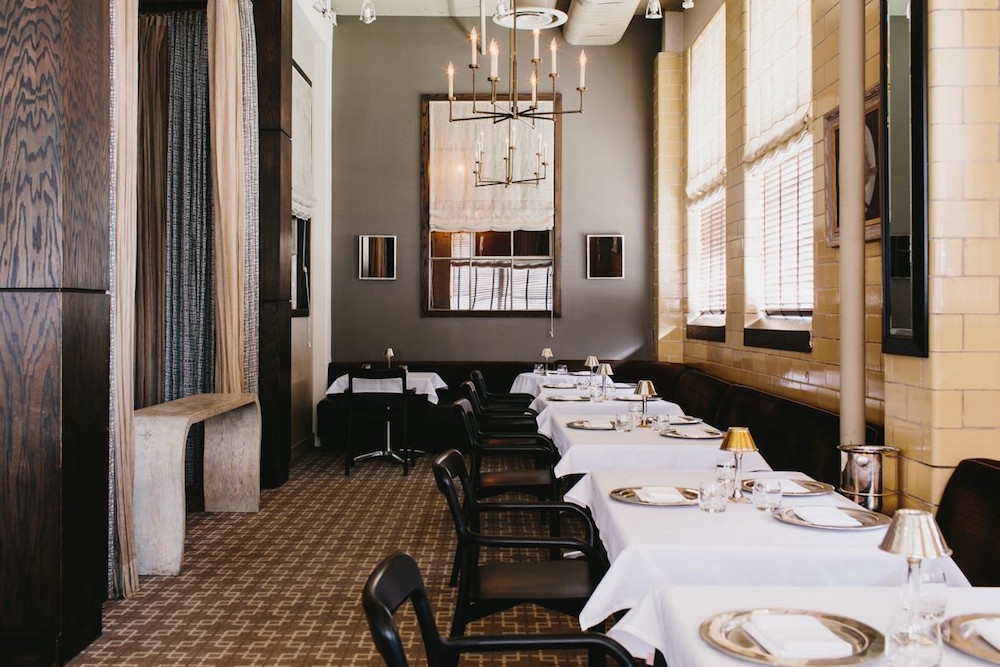 "I don't think we knew that much about Atlanta," Quatrano recalls. "It was a city that needed some chef-driven restaurants, but I didn't know what people liked. We wanted to highlight American ingredients, so at first we served only American cheeses and an all-American wine list. We were trying to be local, and local for us was domestic." What a change. Until then, culinary ambition in Atlanta spoke two languages: French and Italian.
Quatrano and Harrison also served whatever they knew how to grow on their farm — mostly greens, root vegetables and herbs. Customers were astonished: "You grew this?" Within a few years, their culinary and farming ambitions outgrew their little house, and the couple took a huge chance in moving to their current Westside location. Back then, the neighborhood buildings were cratered shells leftover from the days of stockyards and warehousing. When Bacchanalia and its gourmet market, Star Provisions, opened in 1999, I wrote an article that likened it to a hermit crab crawling into a new home.
Not to overstate what is obvious in hindsight, but Seeger's and Bacchanalia gave local ingredients starring roles. How do you forge a food identity for the largest city in the Eastern seaboard's most productive agrarian state? You start with what grows locally.
Still, Atlanta wouldn't be Atlanta without shiny new towers going up everywhere, and it seems like I spent the better part of the early 2000s checking out lobby-level restaurants I'd describe in terms of the millions spent on the build out (usually north of $5 million) and the heights of the ceilings (usually just shy of 30 feet). Joël Antunes' Joël had the best food, Emeril Lagasse's Emeril's the glammest dining room, with a sommelier who wore a harness to hoist himself up into the wine tower. But the coolest openings were on the then fringes of the city, from the places joining Bacchanalia on the Westside, to Sotto Sotto and Rathbun's bringing destination-worthy food to the scuzzy, kudzu-choked edge of Inman Park.
The most exciting story to track was in Decatur, where Scott Peacock had begun to transform the sandwich-heavy menu at a little gift shop and cafe called Watershed into a paragon of Southern culinary goodness. Adapting recipes from his mentor, the great Edna Lewis, Peacock made Southern vegetable plates topped with wedges of skillet cornbread and a Tuesday fried chicken dinner that, in retrospect, was the real watershed at Watershed. Brined and soaked for two days, then fried in lard and ham fat, this chicken tasted of both the imagined past and the way forward. In fact, the history of dining in Atlanta can be broken into the BFC (before the fried chicken) era and the AFC, which was Southern and damn proud of it. From this point on, ambitious American restaurants in Atlanta spoke with a Southern accent.
Watershed also showed that Atlanta was its better, truer self when it kicked to the side its cosmopolitan ambition and embraced the casual. That may explain the phenomenal success of 2008's Holeman & Finch Public House, opened by a group of restaurateurs helmed by Linton Hopkins and Greg Best, the chef and barkeep at Restaurant Eugene. With its cocktails, house charcuterie and nervy small-plates menu, it basically invented a new vernacular: oft copied, never duplicated, the Southern gastropub.
"We started by imagining the ultimate night out for drinks — something like a luxe cocktail party," recalls Best. "But then the menu just took on such a unique personality." It was one full of salt and fat, Best readily admits, all the better to go with the remarkable craft cocktails that he pioneered in the city. Think linguine carbonara, beef tartare, hoecakes with syrup and foie gras, toasts with anchovy butter — all of it sourced from perfect ingredients, and all of it egging you on to one more cocktail, in time to make it to 10 p.m. At precisely that hour, Best announced by bullhorn that a limited supply of outrageous double-stack cheeseburgers were ready to order, and the news hit the room like a hot buy on a trading floor. Holeman & Finch showed that Southern ingredients, Southern recipes and Southern traditions came alive in this context.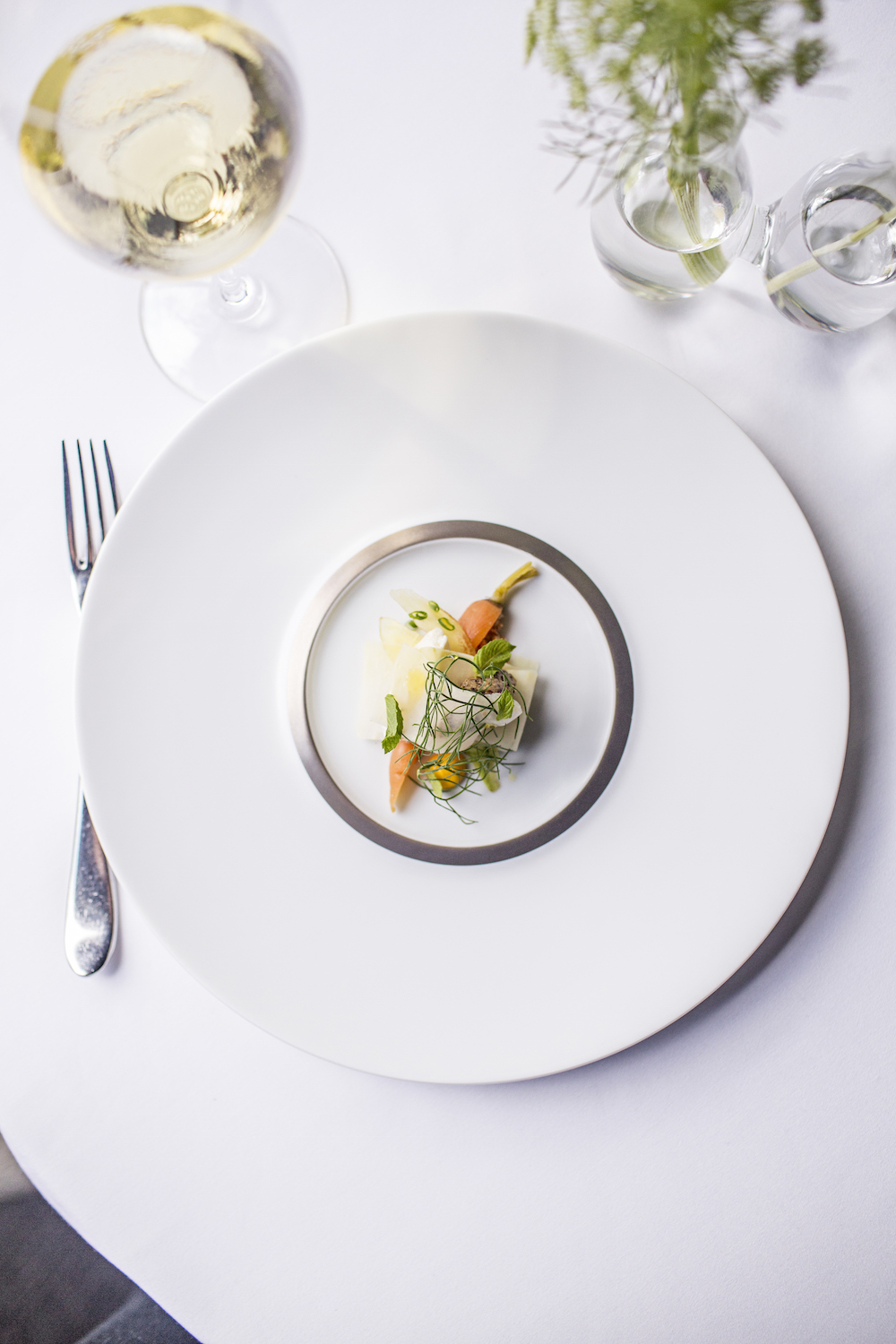 When Hugh Acheson opened Empire State South nearby two years later, he felt that Midtown was ready for a neighborhood restaurant "that had some sense of place instead of feeling anonymous." Acheson, who had already earned plaudits for his two Athens restaurants and was about a year away from "Top Chef" fame, imagined Empire State South as an all-day neighborhood haunt, offering everything from fresh pastries and coffee in the morning to six-course wine dinners at night. "Atlanta was finally shedding the shackles of good restaurants needing valet parking and neon signs and instead responding to the authenticity of the place, to good service and professionalism," recalls Acheson.
Working with his chef de cuisine and good friend Ryan Smith, he pushed smart, boundary-busting notions of regional food. At this restaurant you could eat pimento cheese out of a Mason jar, drink a killer red Burgundy, marvel in a bowl of kale flowers slicked with cured pork fat or eat a riff on Thai laab made with crisped Carolina gold rice, sausage and a coddled egg. Indeed, Empire State South was among the first major openings to look for inspiration among the Asian and Latino restaurants of Buford Highway.
Unlike chefs who guarded their recipes in locked-away binders, Acheson and Smith operated an open-source kitchen. A lot of good cooks moved through this kitchen, sharing ideas en route to their own restaurants, and that was just fine. "It's not as cutthroat here as a lot of cities," he notes. "There's a cohesion and respect among a lot of restaurant folk."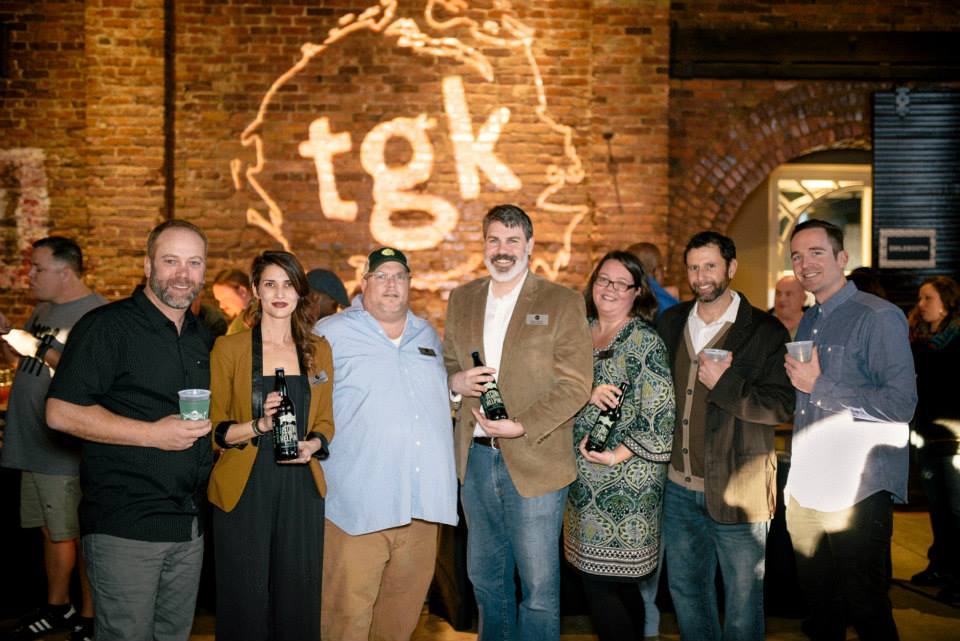 That attitude has a name in today's Atlanta, which is The Giving Kitchen. Started in 2013 after an outpouring of donations were raised for cancer treatment for Muss & Turner's chef Ryan Hidinger, this local foundation has since awarded emergency grants to hundreds of area hospitality workers facing health crises. The organization also runs Staplehouse, the restaurant Ryan Hidinger would have opened had he lived. The chef is Ryan Smith of Empire State South, who also happens to be Hidinger's brother in law. This tight restaurant in the historic Old Fourth Ward district serves a menu of hyper-seasonal dishes created by Georgia farmers and Smith's fervid imagination. For instance, he might serve adolescent corncobs smoke roasted on a Big Green Egg with chili butter to eat whole. Since being called "The Best New Restaurant in America" by Bon Appétit, it regularly books out a month in advance.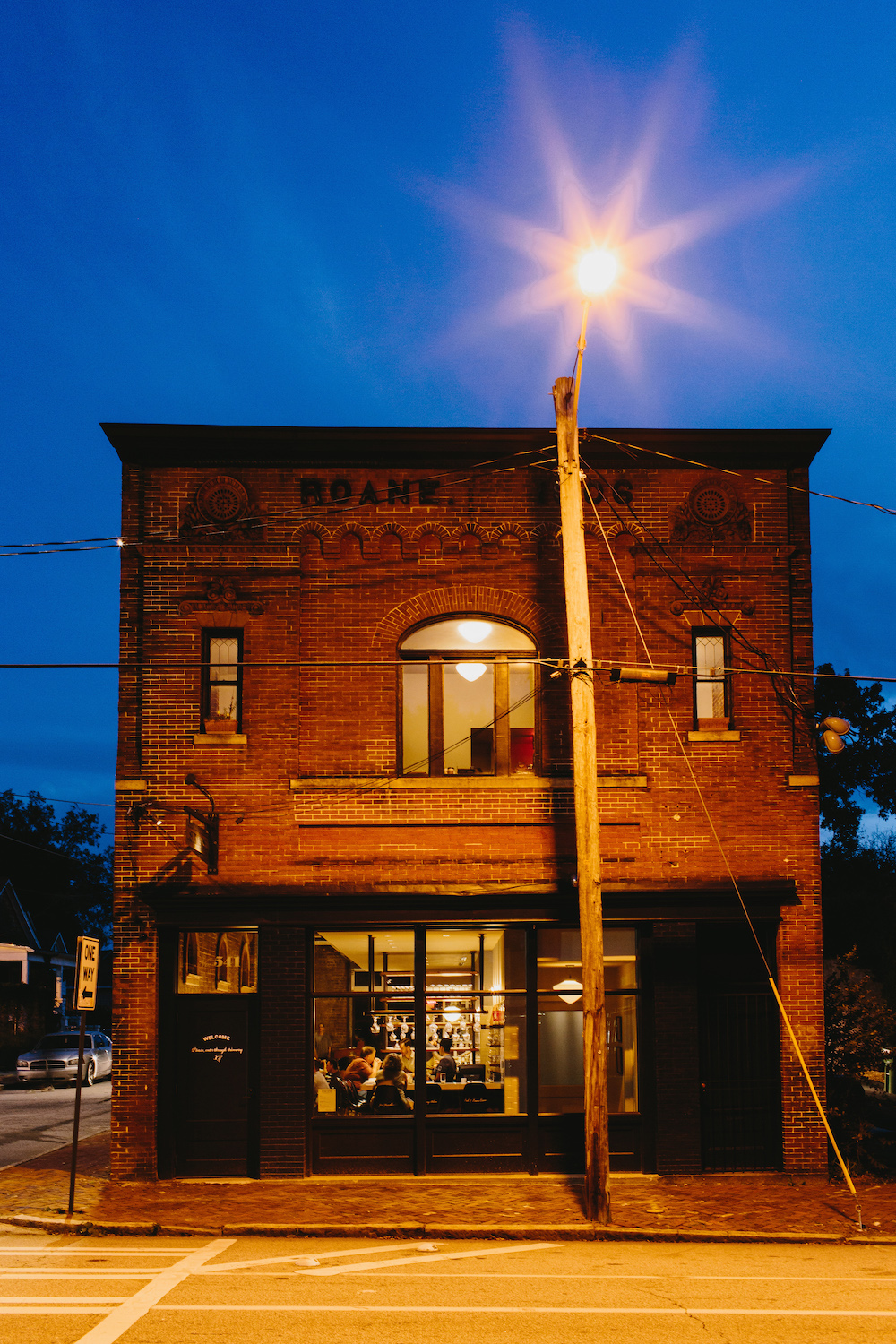 One could easily argue the credit for Staplehouse's success rests squarely on the shoulders of Ryan Smith, a chef whose long-due fame is just now flowering. But this restaurant is the culmination of an only-in-Atlanta spirit: Playful, open-minded, casual to its core and hyper-attentive to its long growing season.
"Outside of San Francisco and L.A. — and maybe even more than those places — Atlanta has a deep sense of agrarianism unlike any place in North America," says Acheson. "It's important to what we do. The diners here know their field peas."
We can thank Seeger and Quatrano, who laid the groundwork for the city's intense locavorism. And what a change I witnessed! When I arrived in Atlanta, ambitious restaurants served a kind of self-conscious cosmopolitan cuisine in glamazon dining palaces, and "Southern" food was relegated to buffets and cafeterias, where frozen vegetables and convenience products met a heavy hand with the salt shaker.
You can still find these places, and they can be fun. But the dining culture has moved on. Atlanta is no longer concerned with serving you the food you can find in all the world capitals. Instead, it wants to show you the dishes you can only find here.
* * *
Read more about the chefs who shaped Atlanta's culinary scene and where they love to eat in the A.