Photo courtesy of DreamHack
By Michael Saba
In 2016, the state of Georgia became the top location for feature film production worldwide, outstripping even major media hubs like New York and California. This meteoric rise is due to Georgia's generous 'Film, Television and Digital Entertainment Tax Credit,' which offers tax credits for up to 30 percent of in-state film production costs.
But one underreported result of Georgia's tax incentive is how Atlanta has just as quickly become a world-class destination for all things video games. Thanks in part to the 'Digital Entertainment' aspect of the initiative, the Atlanta area is now home to more than 115 game development firms, including industry leaders like Hi-Rez Studios, CCP and Tripwire. Whether you're a designer, player or just someone who enjoys watching competitive gaming, Atlanta is quickly moving to the forefront of the conversation.
Building the Dream
DreamHack Atlanta, coming to the Georgia World Congress Center July 21 - 23, is a case study of the city's growing clout in the gaming world. Equal parts sports competition, consumer expo and 24/7 video game party, DreamHack Atlanta's main draw is 10 livestreamed tournaments for popular competitive titles like CounterStrike, Hearthstone and Street Fighter.
Founded in Sweden in 1994, DreamHack is at the forefront of the lucrative eSports industry, which will exceed $5 billion in annual revenue by 2020. For perspective, that's bigger than current annual revenues for both the NBA ($4.8 billion) and NHL ($3.7 billion). With that growth, competitive gaming has come to resemble its physical counterparts: Go to any big eSports event and you'll see raucous crowds, slickly dressed commentators stationed behind desks, and an embrace of the personality-driven, heroes-and-villains narratives behind the most popular teams.
For their first U.S. outing in 2016, DreamHack held a smaller-scale event in Austin, Texas. In 2017, Atlanta presented itself as an obvious choice for many of the same reasons why the city is so attractive to filmmakers. "Atlanta offered us a great venue, a good community of gamers, a good economic environment, an international travel hub with the airport, and a good time zone for broadcasting," DreamHack Chief Product Officer Mike Van Driel says.
Atlanta Brings its A-Game
Atlanta's competitive gaming scene has grown significantly in the last few years, with the city already playing host to long-running events like Final Round, one of the biggest U.S. fighting game tournaments. Taken alongside the city's thriving game development and tech industries, it's easy to see why Atlanta is becoming a major destination for game creators and players alike.
That growth potential is what motivated Turner Broadcasting to launch their own Atlanta-based foray into eSports in 2016 – ELEAGUE, which airs on TBS and brings Turner's production knowhow to live competitive gaming broadcasts. "Atlanta has a rapidly growing population, particularly with young people who tend to follow and passionately support eSports," says Christina Alejandre, vice president of eSports at Turner Sports.
Turner's bet on eSports seems to be paying off, with ELEAGUE bringing in millions of new TV viewers according to the network's internal figures, and even snagging TBS a Sports Emmy nomination.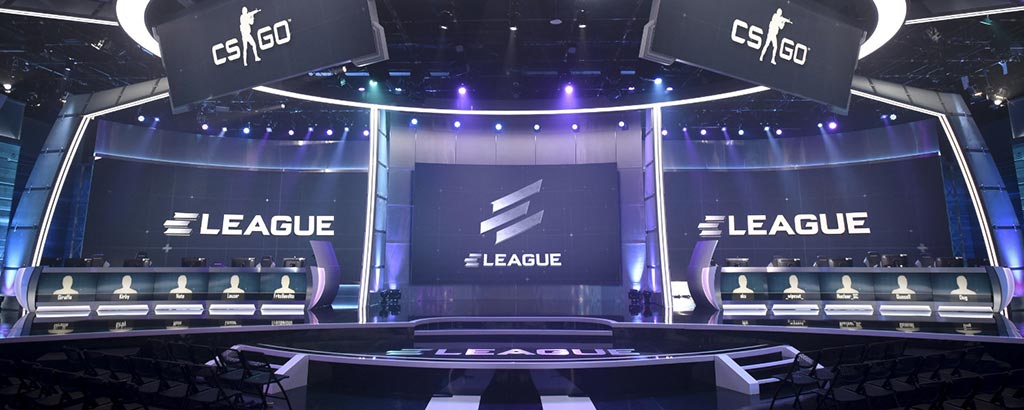 Gaming Equals Growth
It also helps that local legislators have been almost uniformly supportive of initiatives to expand the video game industry. Asante Bradford, project manager for the Georgia Department of Economic Development's Digital Entertainment Office, attributes this to the fresh energy game developers and related events like DreamHack bring to the state. Bradford also points to the talent pipeline of world-class technical colleges like Georgia Tech and SCAD as evidence of how Atlanta is uniquely positioned to become a market leader in gaming.
"DreamHack is a big way to bring more attention to this industry, and really shine a light on the great stuff that's happening in Georgia and Atlanta," he says. "From the top-down, what excites us the most about digital entertainment is that you're talking about permanent jobs. And that's different from the film industry, where they're usually only here for a short time to do filming."
Bradford and Alejandre both cite Atlanta's diversity and growing community of young professionals as reasons why the city is an ideal place for game developers and media.
With all of this attention and economic activity around video games, high-profile events like DreamHack have become a hot commodity and major cities worldwide are jockeying to become the next big eSports city. "Ten years ago, we'd send out a press release about what DreamHack is, and city officials would say, 'This is strange, why would we want to have this here?'" Mike Van Driel laughs. "Now it's the opposite, we have so much interest and everyone wants us to come to their city."
Indeed, DreamHack Atlanta is proof positive that with the right mix of outreach and incentives, Atlanta could very well become the eSports capital of the world.
Michael Saba is an Atlanta-area journalist, yoga teacher and YouTube video game critic.